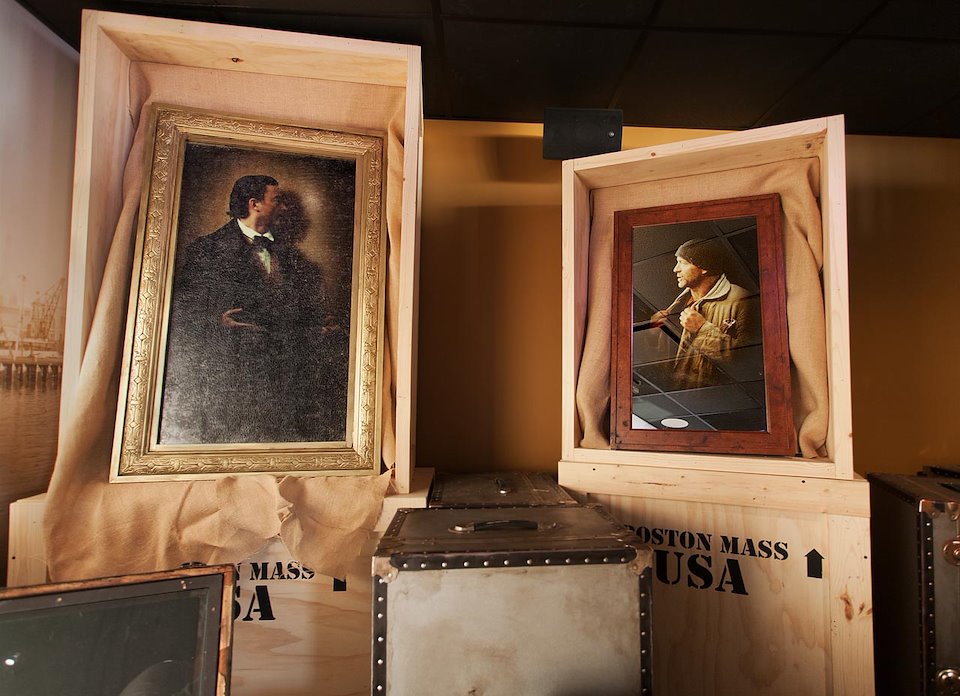 Talking Portraits exhibit featured at Boston Immigration Museum, Prudential Tower Skywalk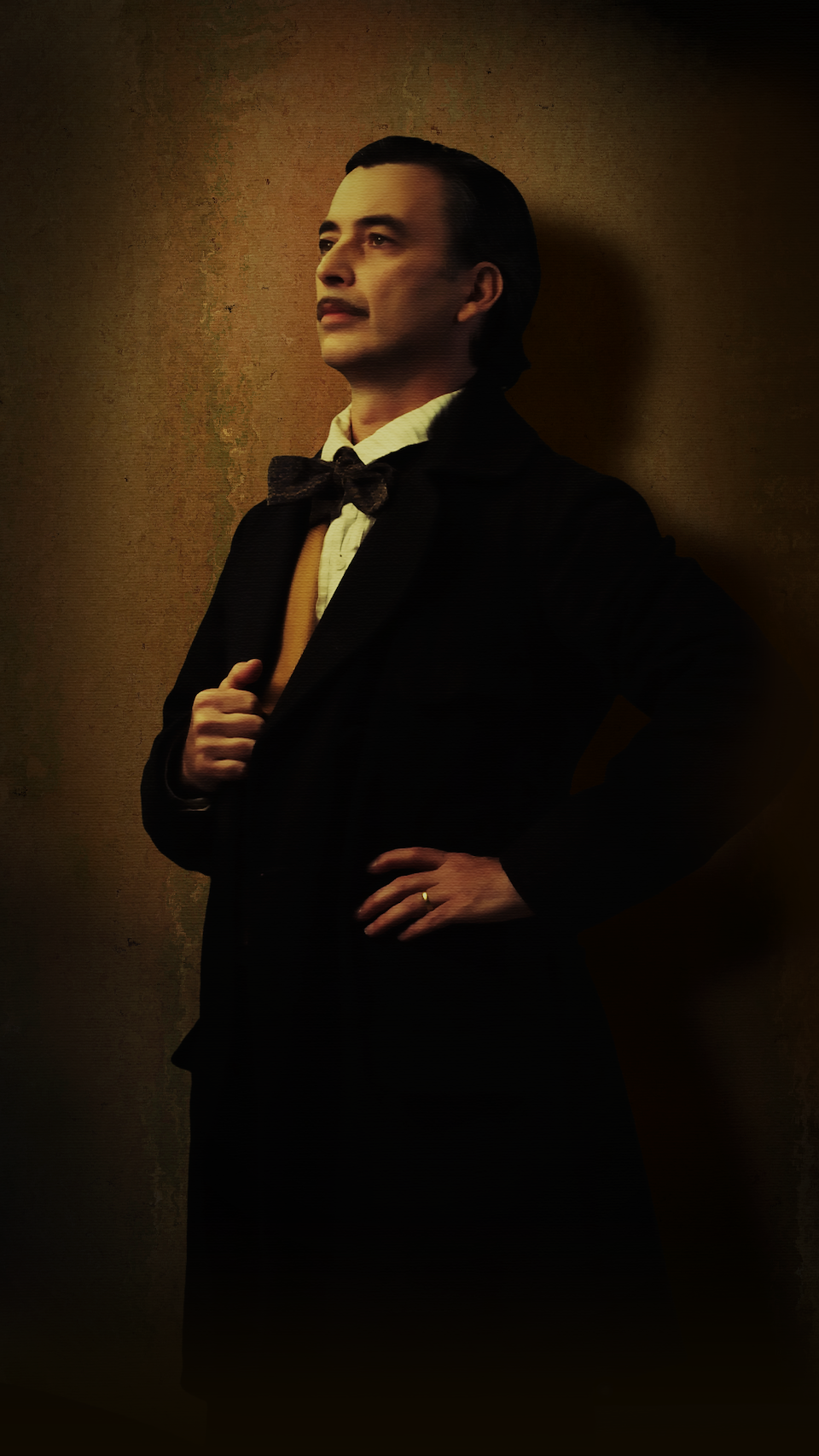 Italian immigrant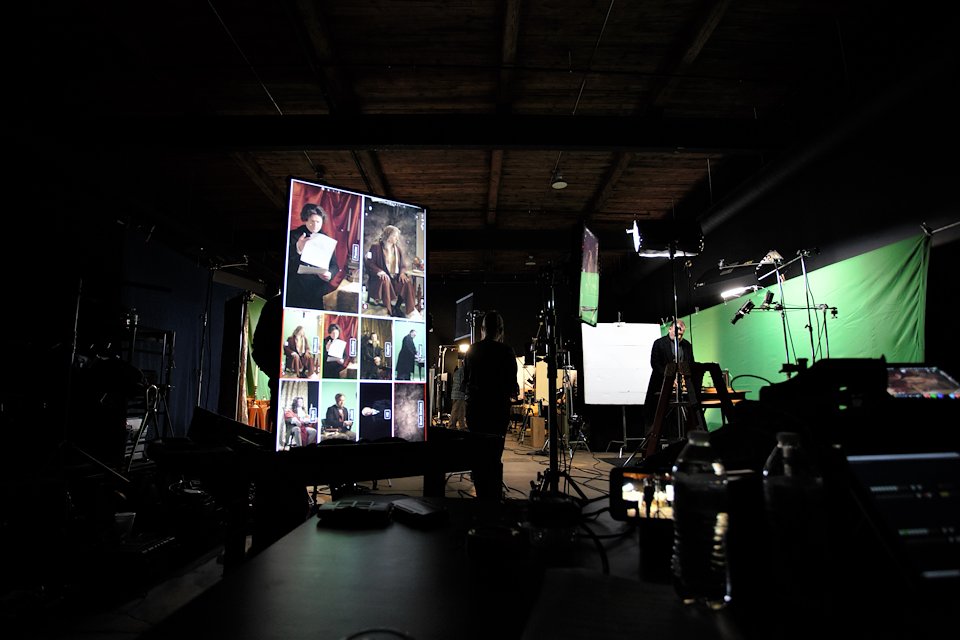 Studio setup shooting all seven interactive performances in one take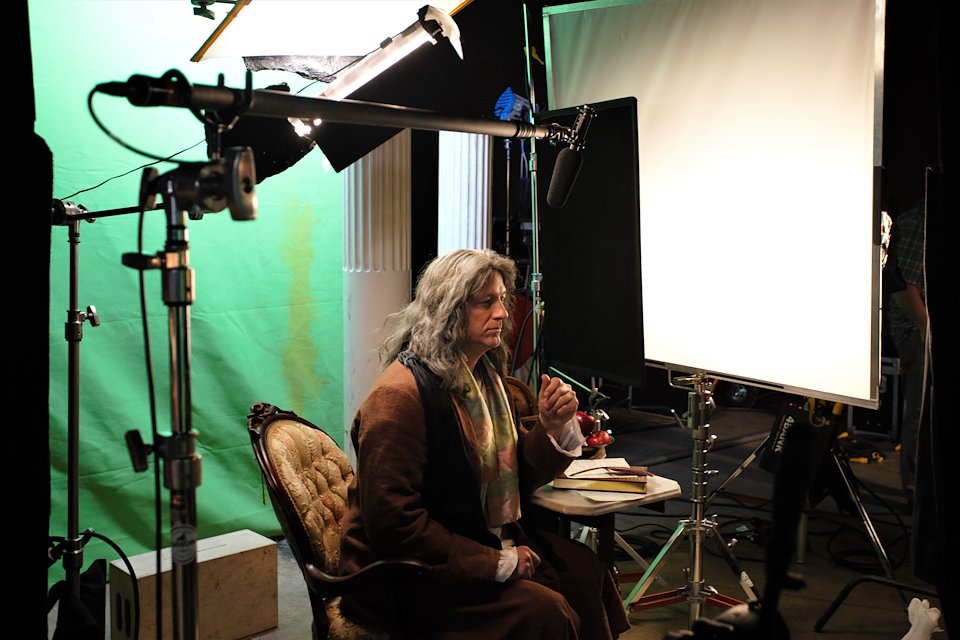 Issiac Newton was positioned in a partial set. Physical props to interact with, and colums bordering a greenscreen.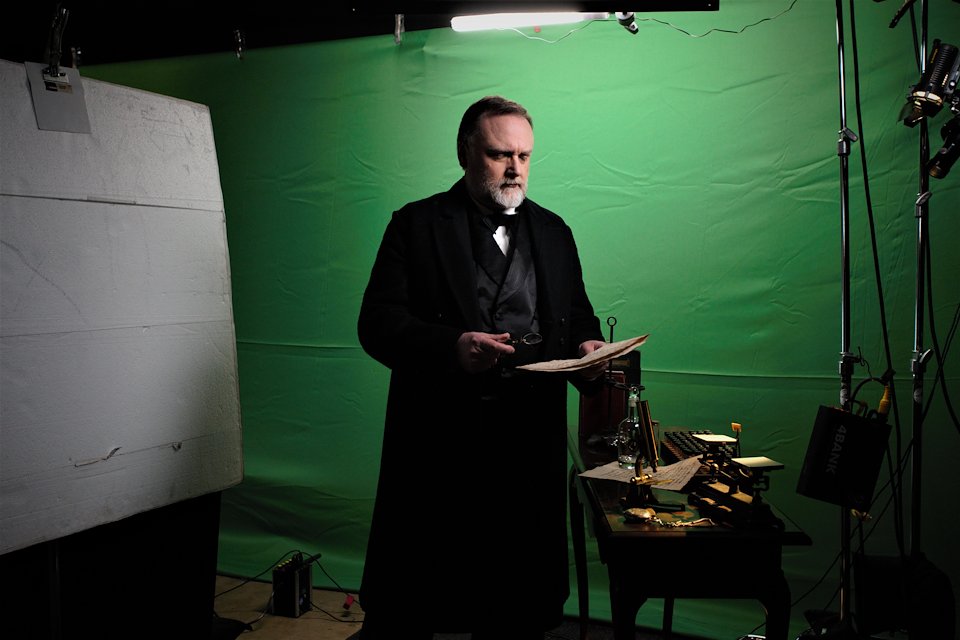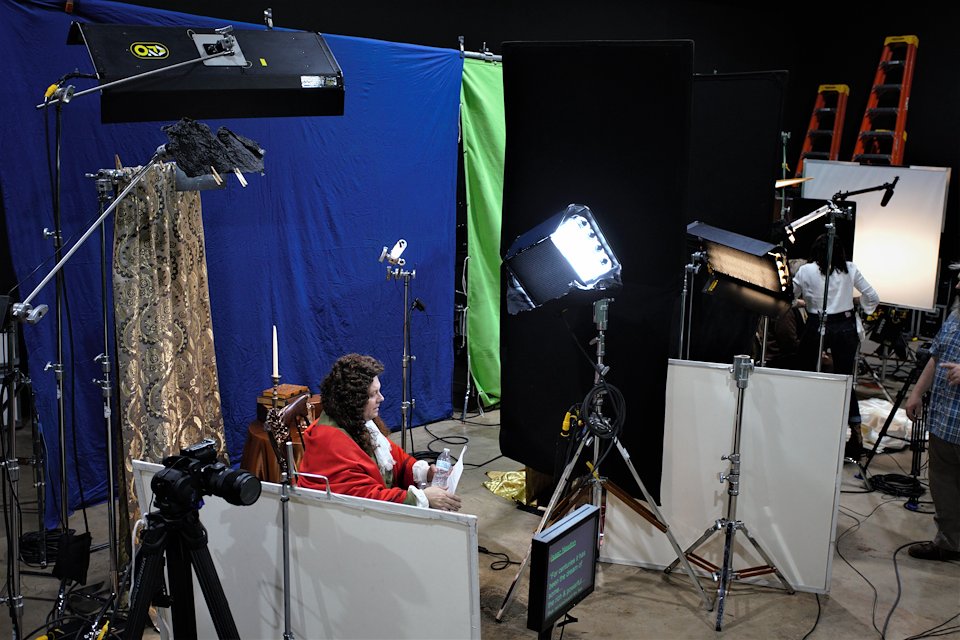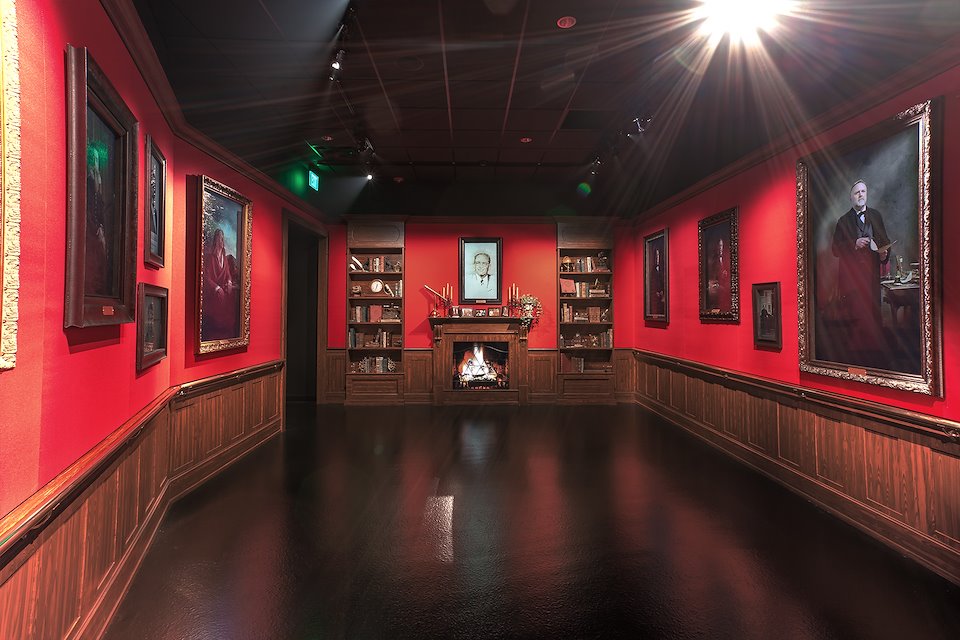 ICR Discovery Center's Founders Hall. This presentation features six historic scientist engaged in conversation, supported by three untimed illustration, and one Living Illustration.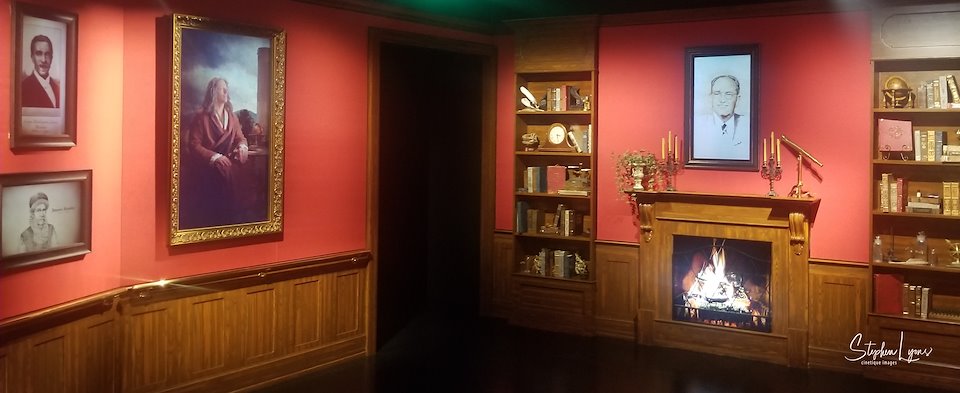 Portraits and Illustration are placed on three walls. In scripting this content, I distributed dialog among the portraits so that visitors need to continually turn their attention from wall to wall. This 'ping-pong' approach increases visitor engagement. The illustration hanging above the fireplace follows the conversation through head nods, blinks, and smiles, as an active listener.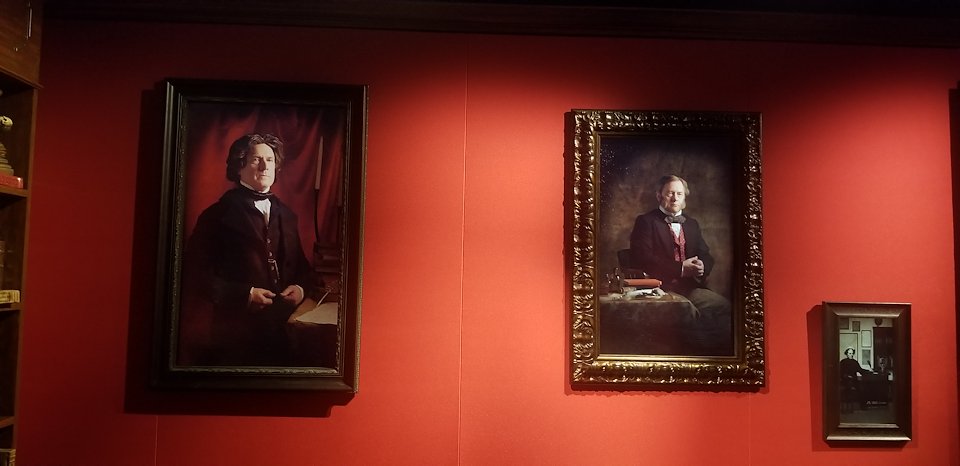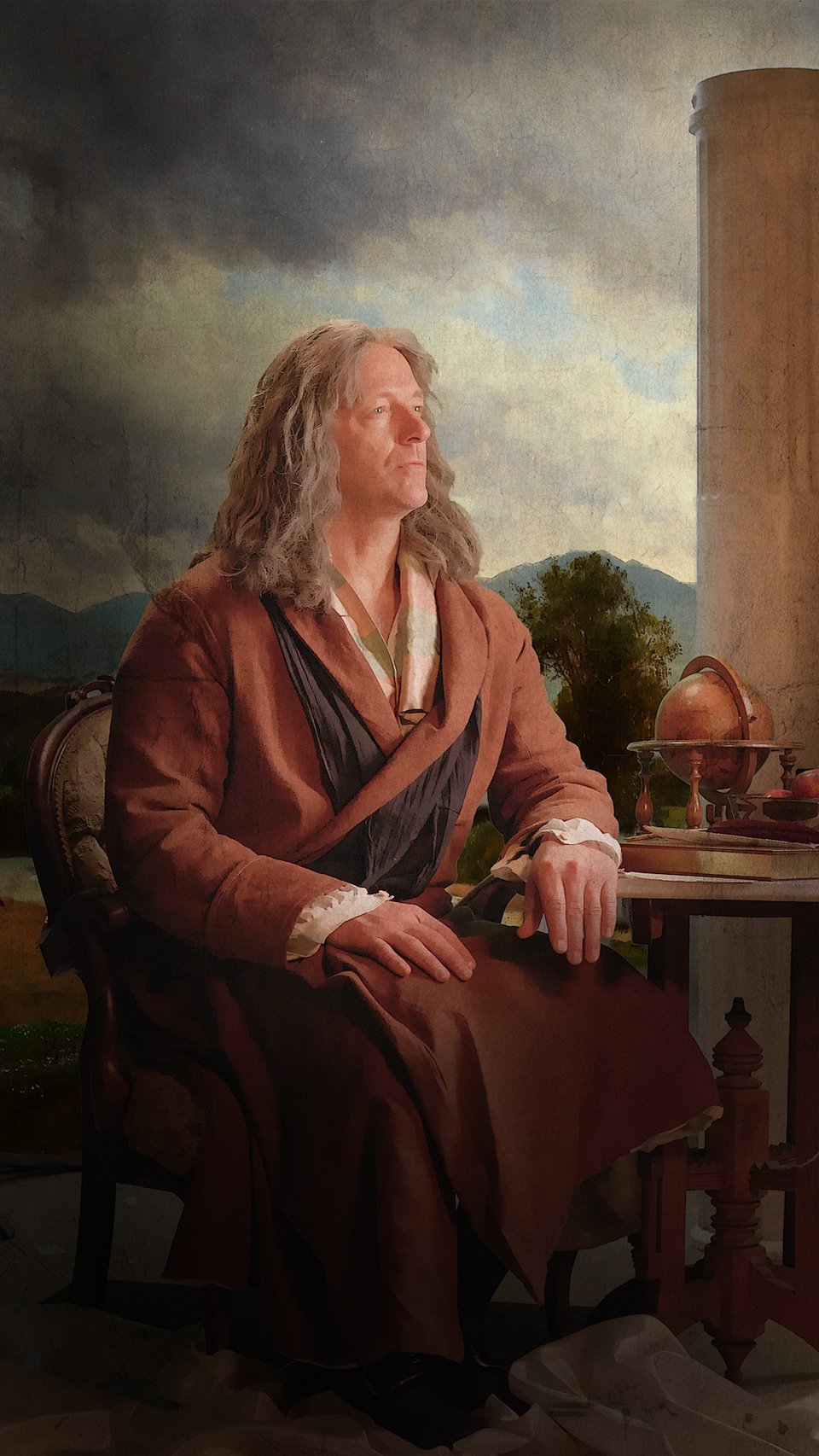 Isaac Newton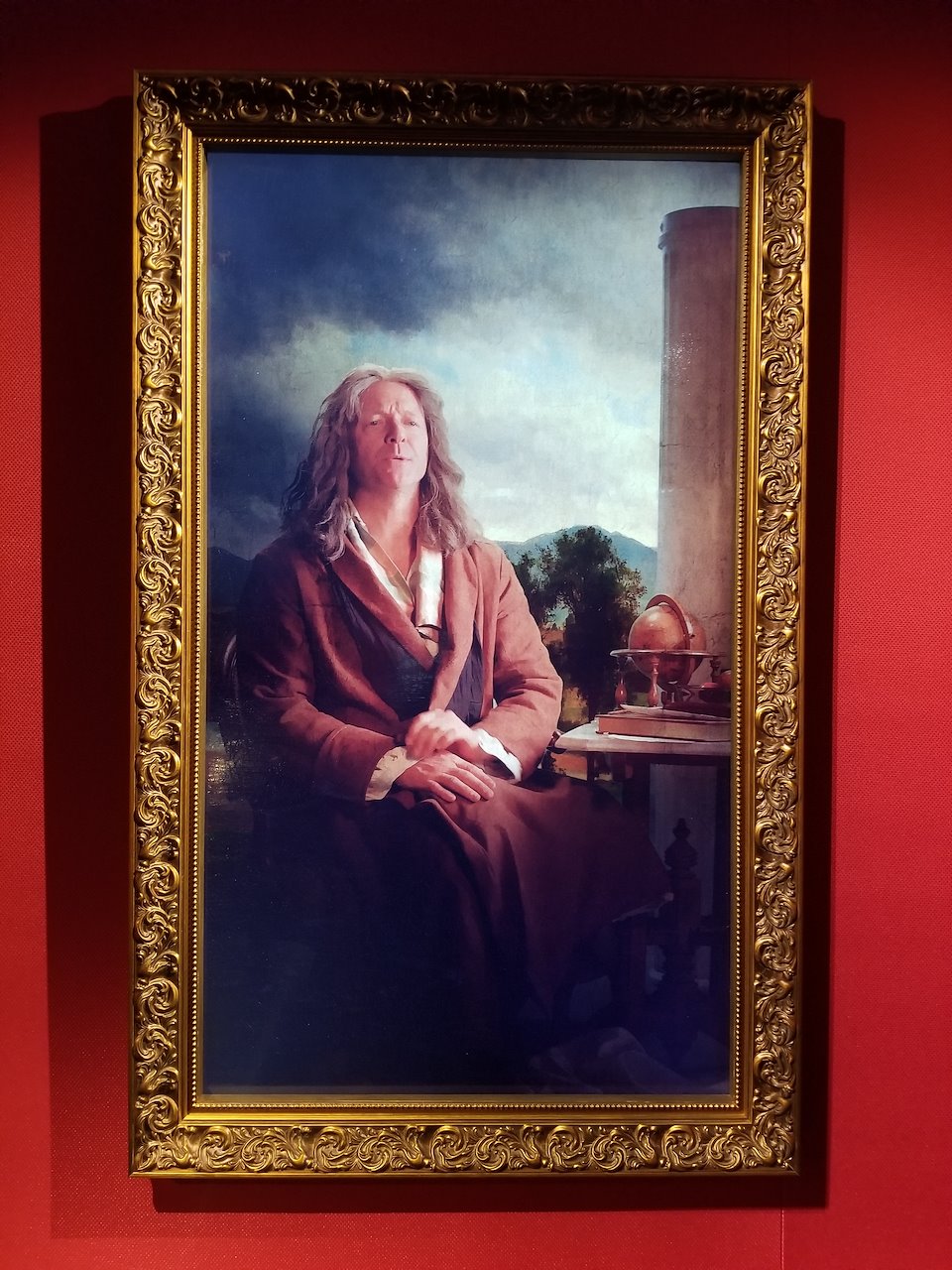 Video content is treatment to 'age' the appearance, and add textural treatments so that the display appears convincingly as an oil paining.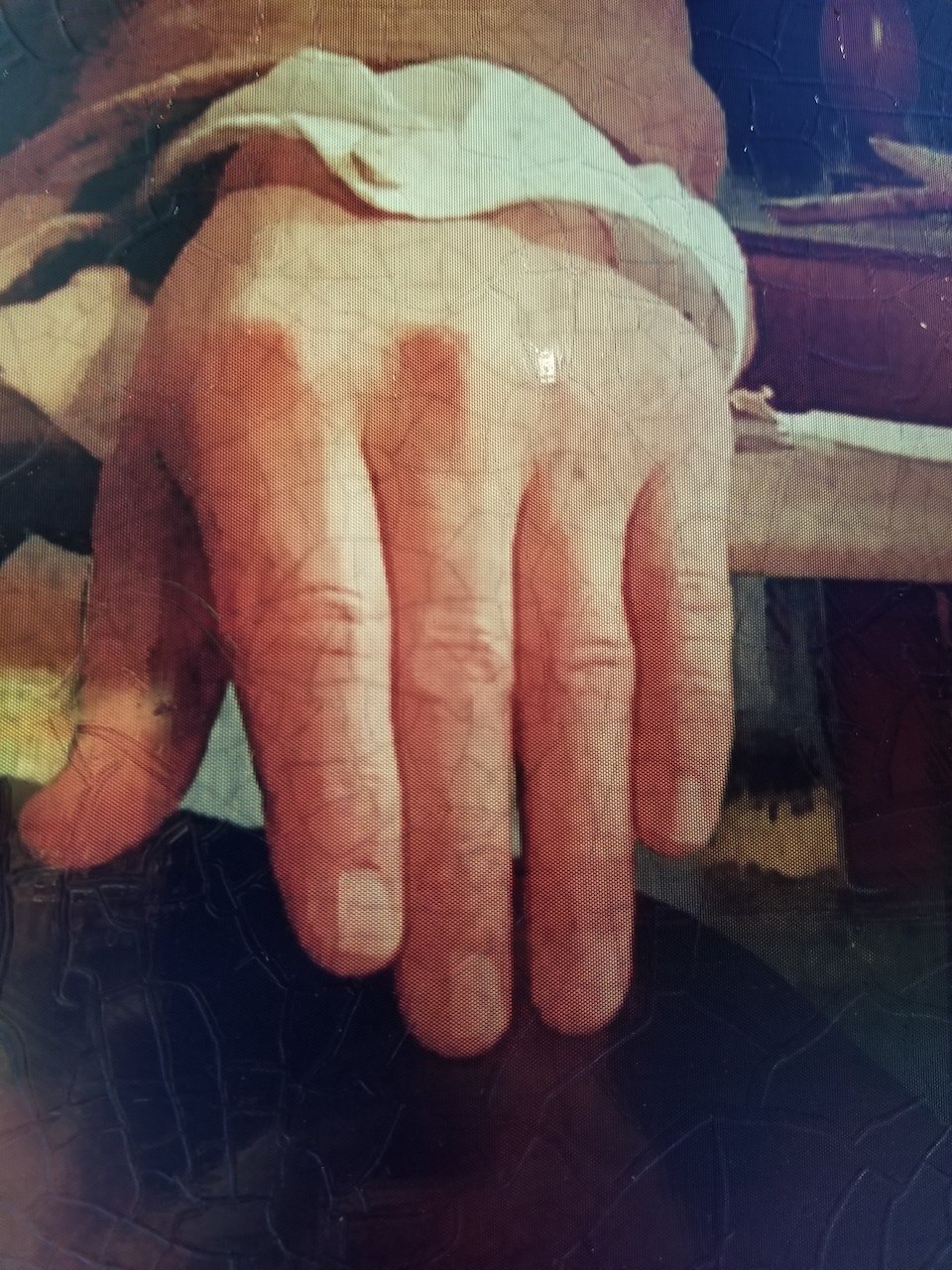 The interest in Talking Portraits relies primarily on engaging content, but aspects of presentation; how exactly the display is treated defines the difference in appearing simply a TV in a frame, versus appearing as a true historic oil painting. If the distressing is done correctly the illustion of being an actual oil paiting will hold up even in closeup.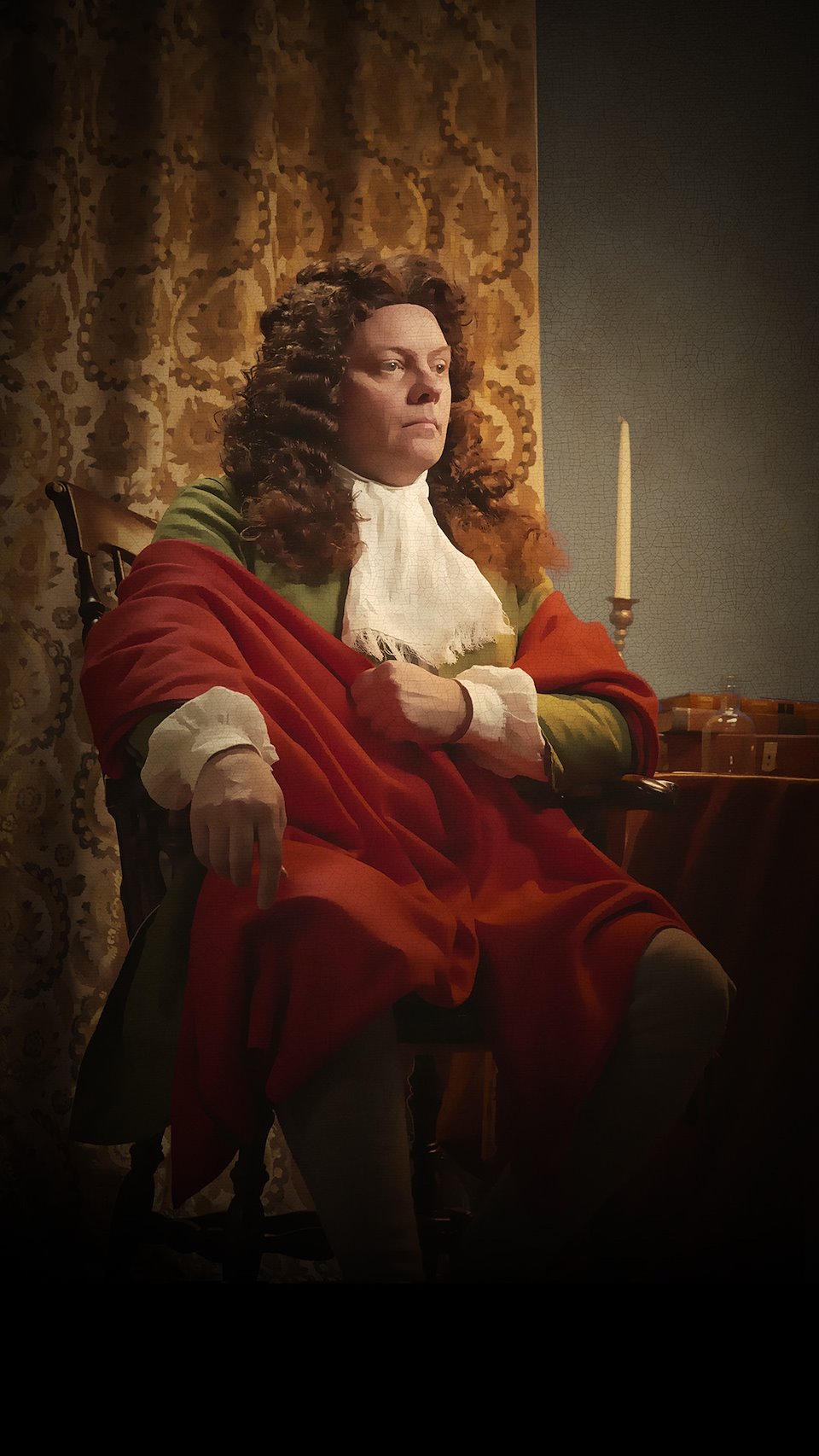 Robert Boyle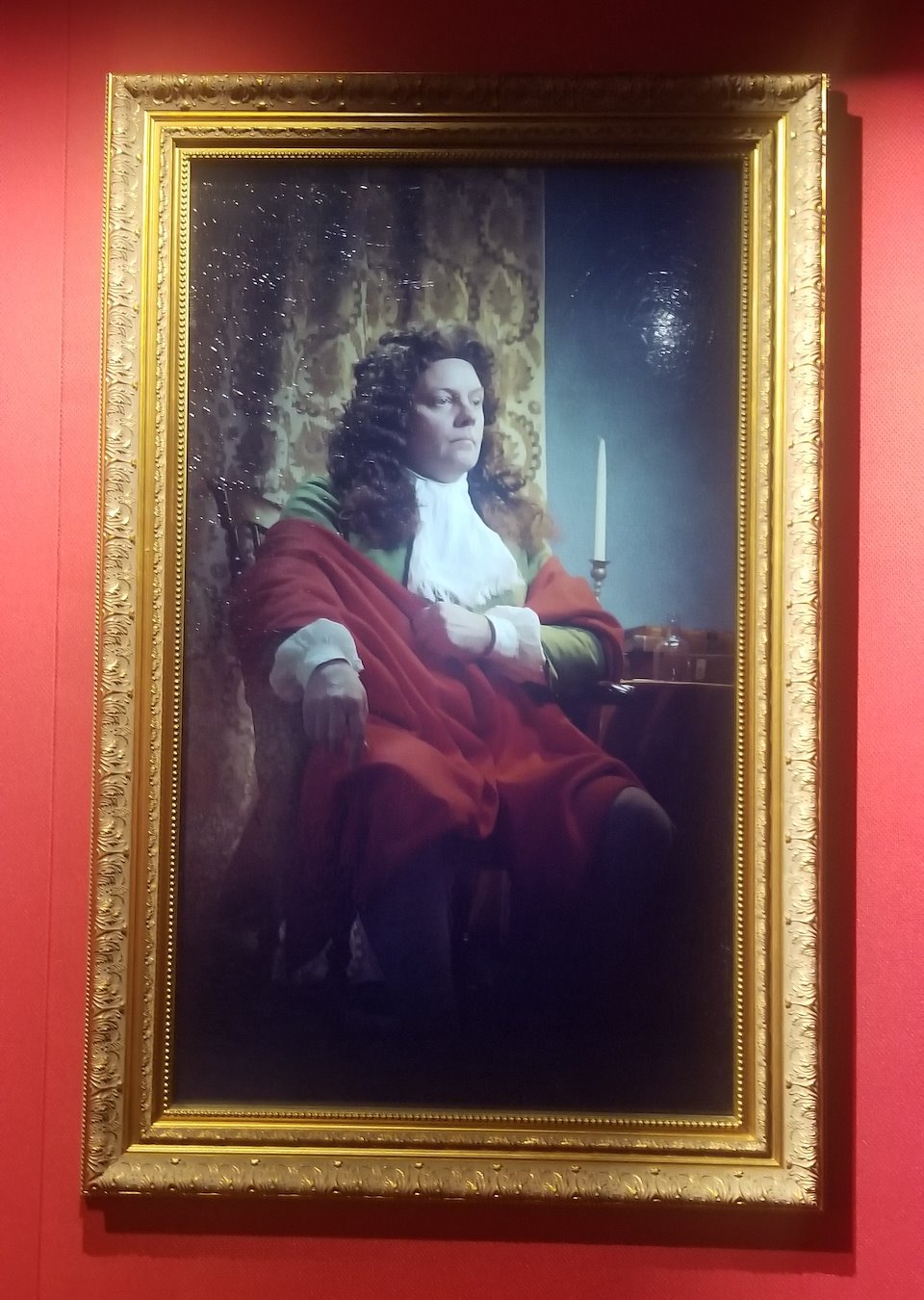 Robert Boyle display framed and mounted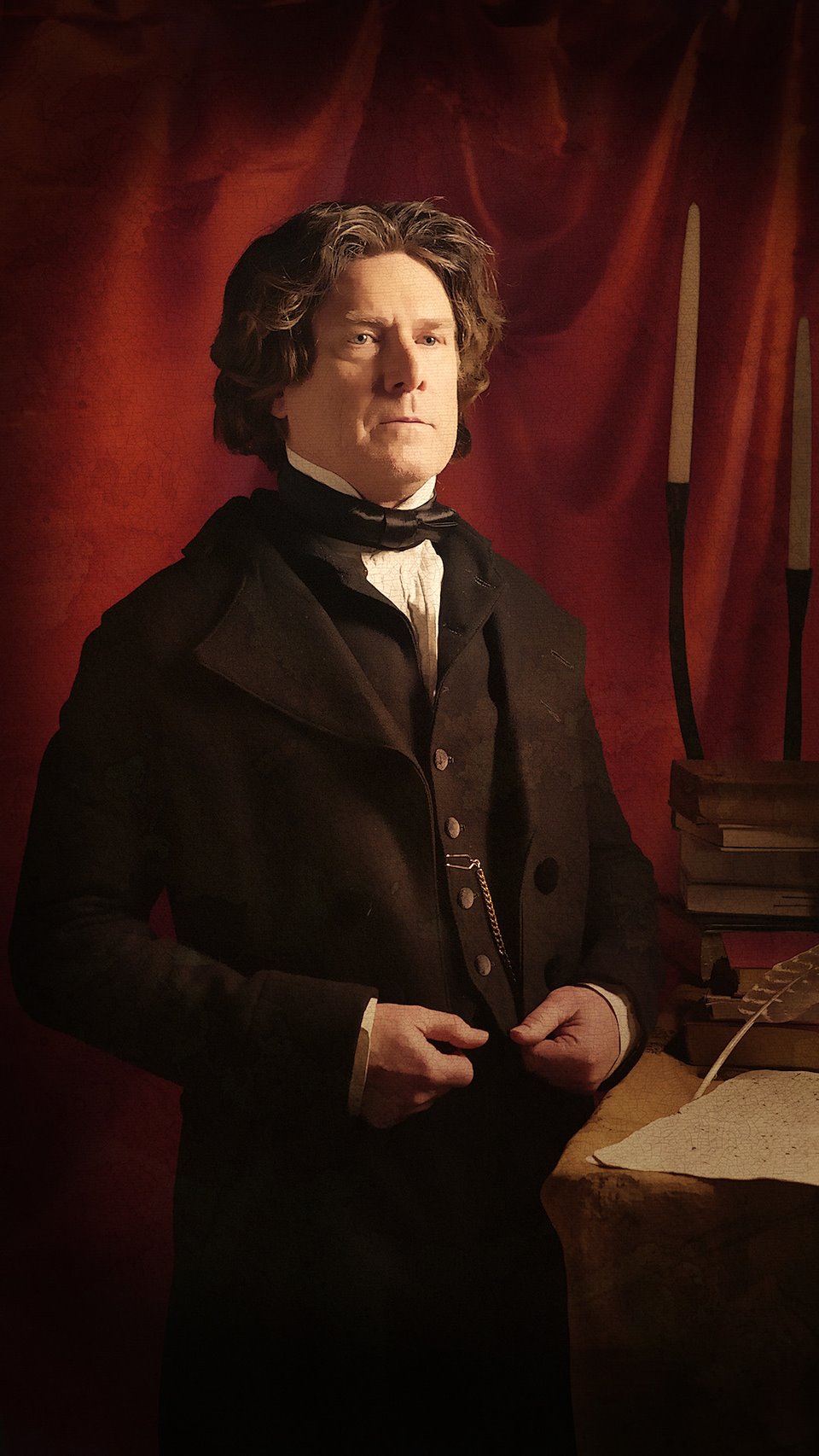 Michael Faraday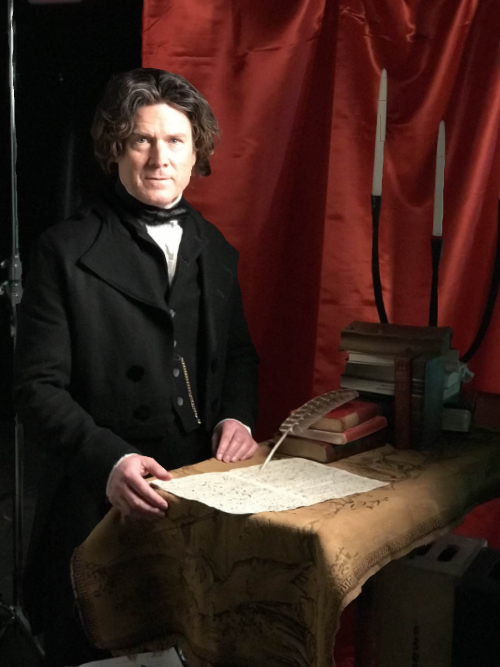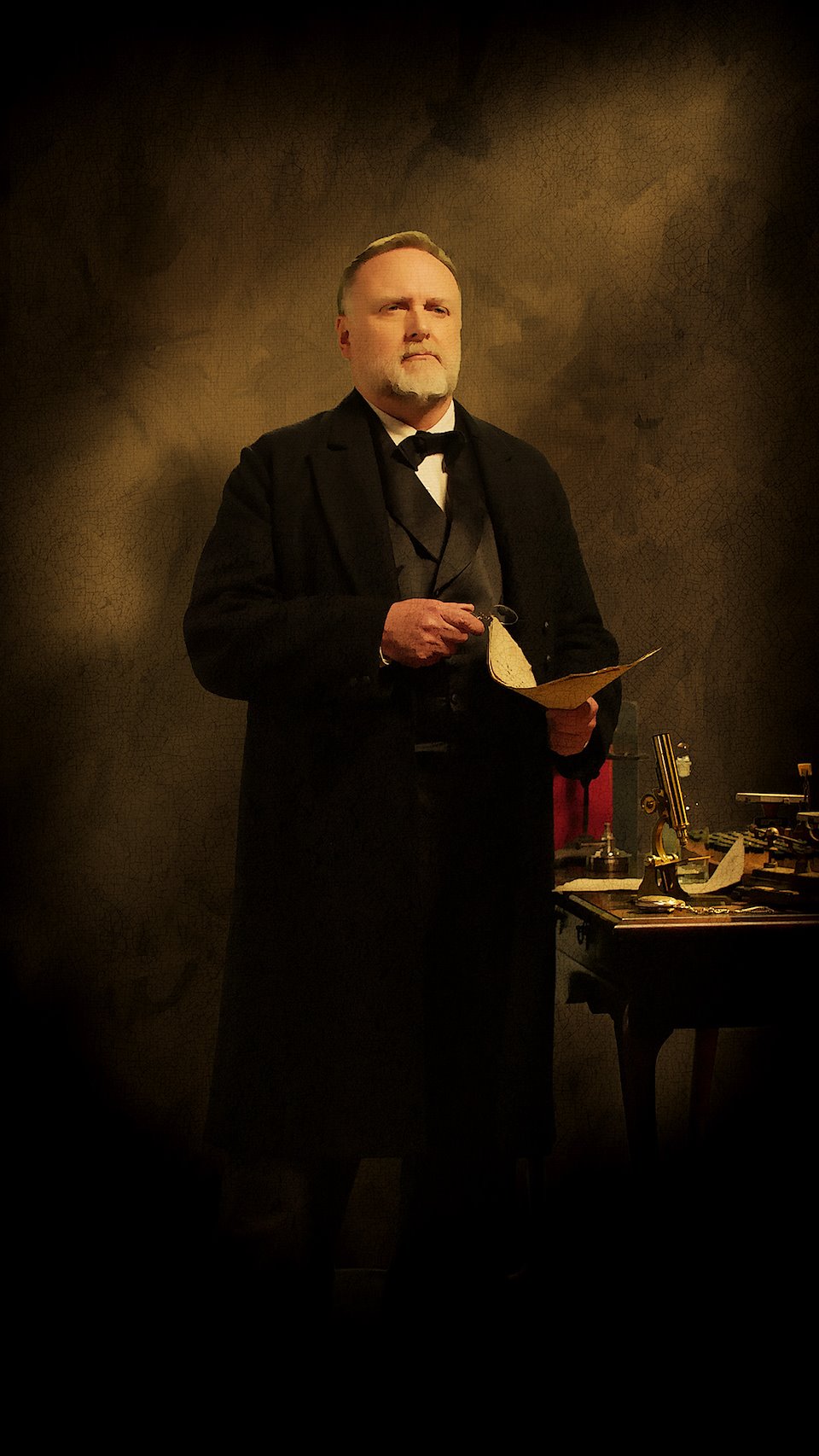 Louis Pasteur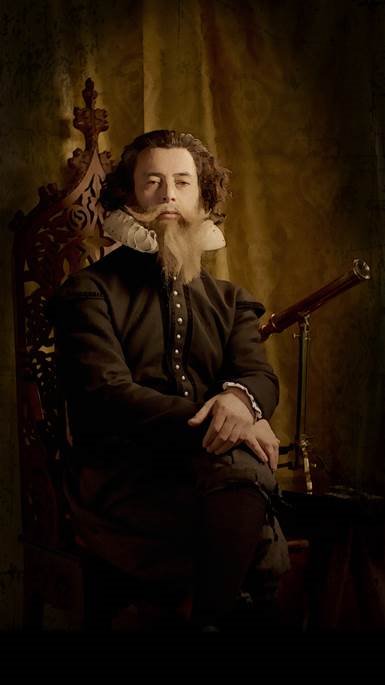 Johannes Kepler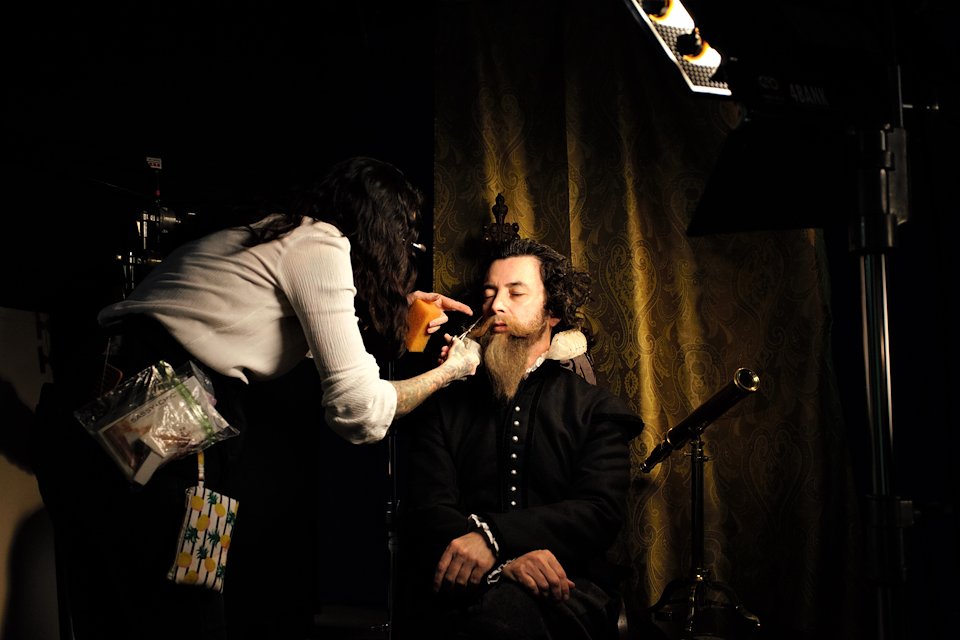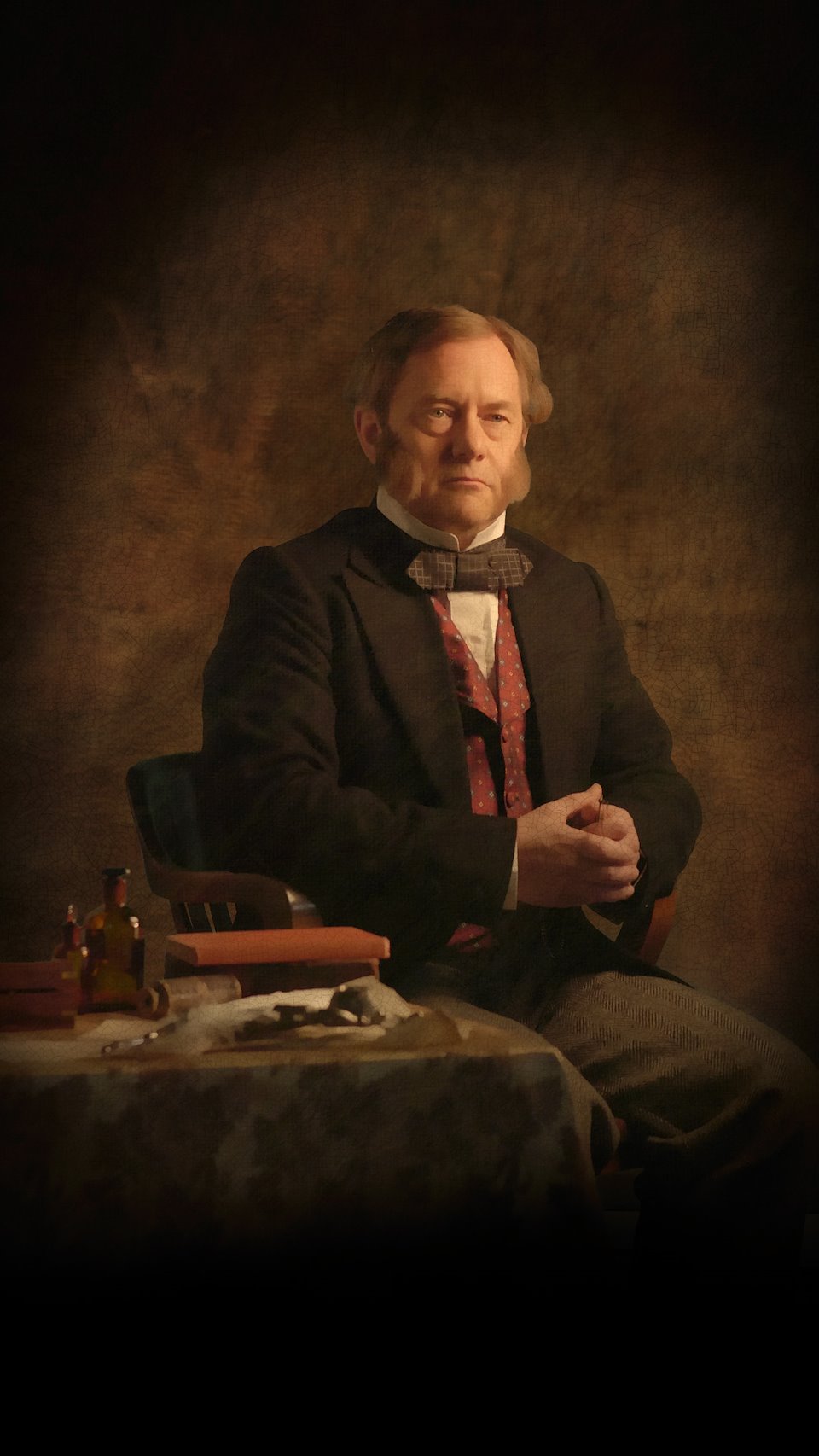 James Prescott Joule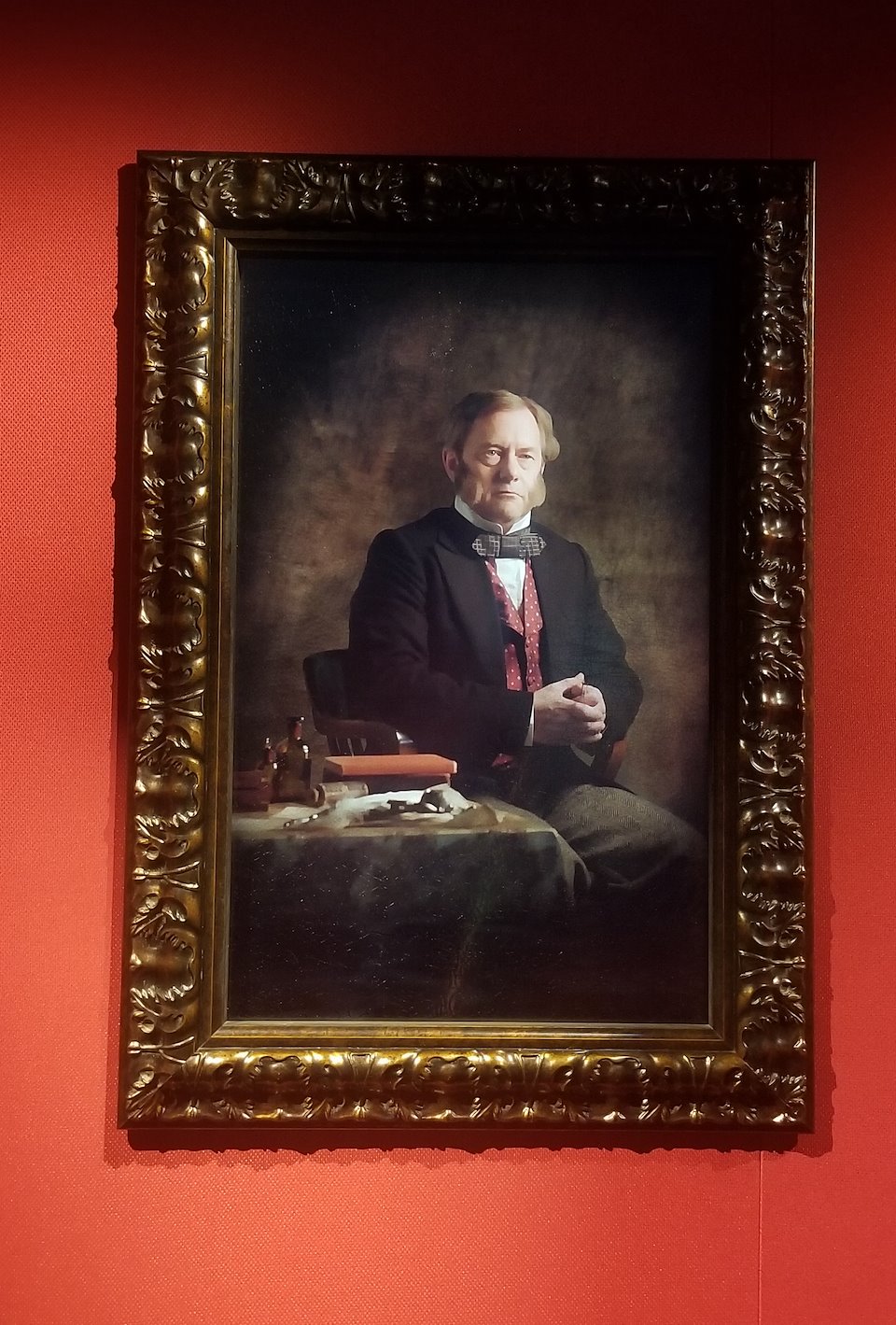 James Prescott Joule displayed framed and mounted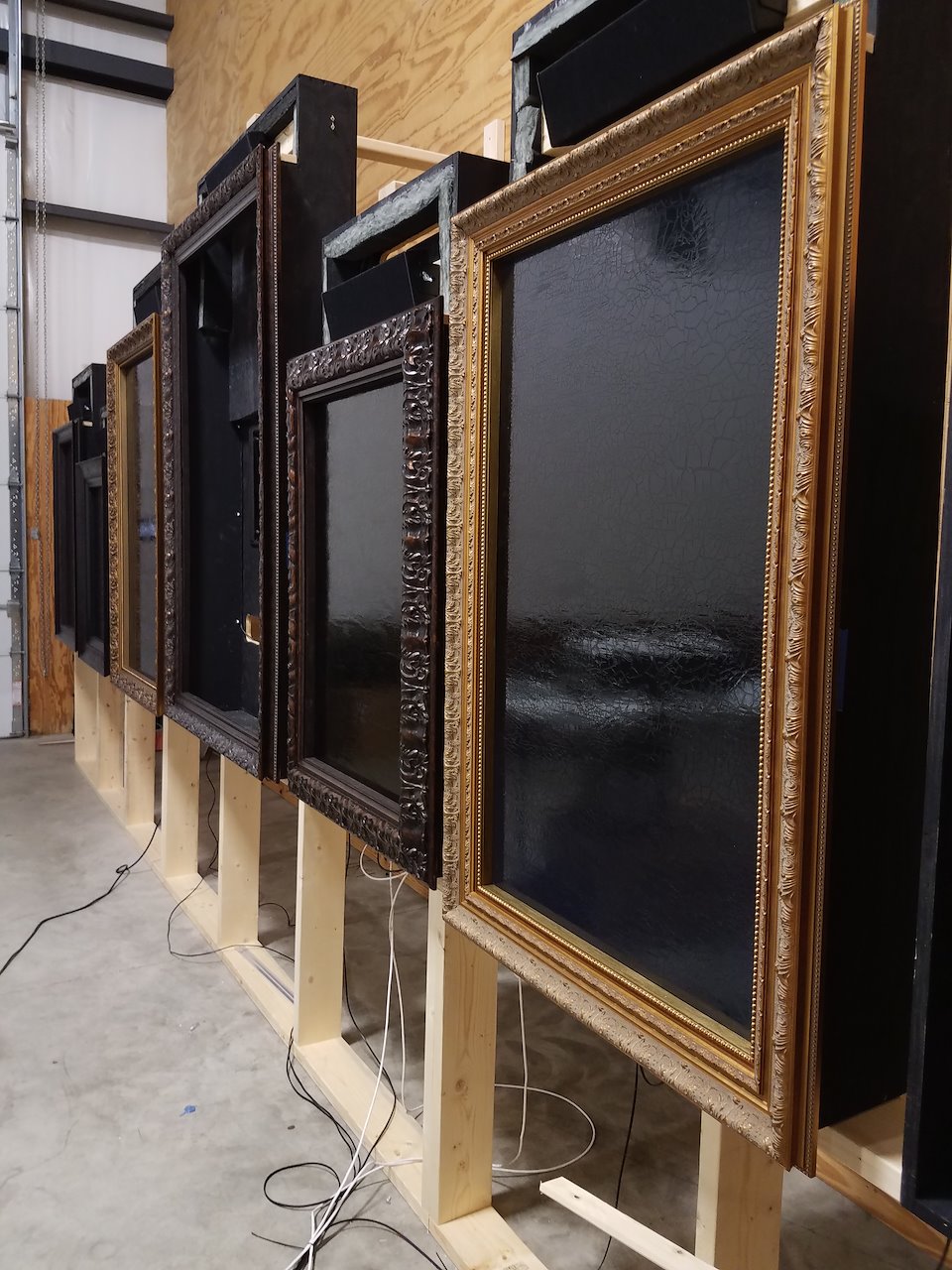 Living Portrait displays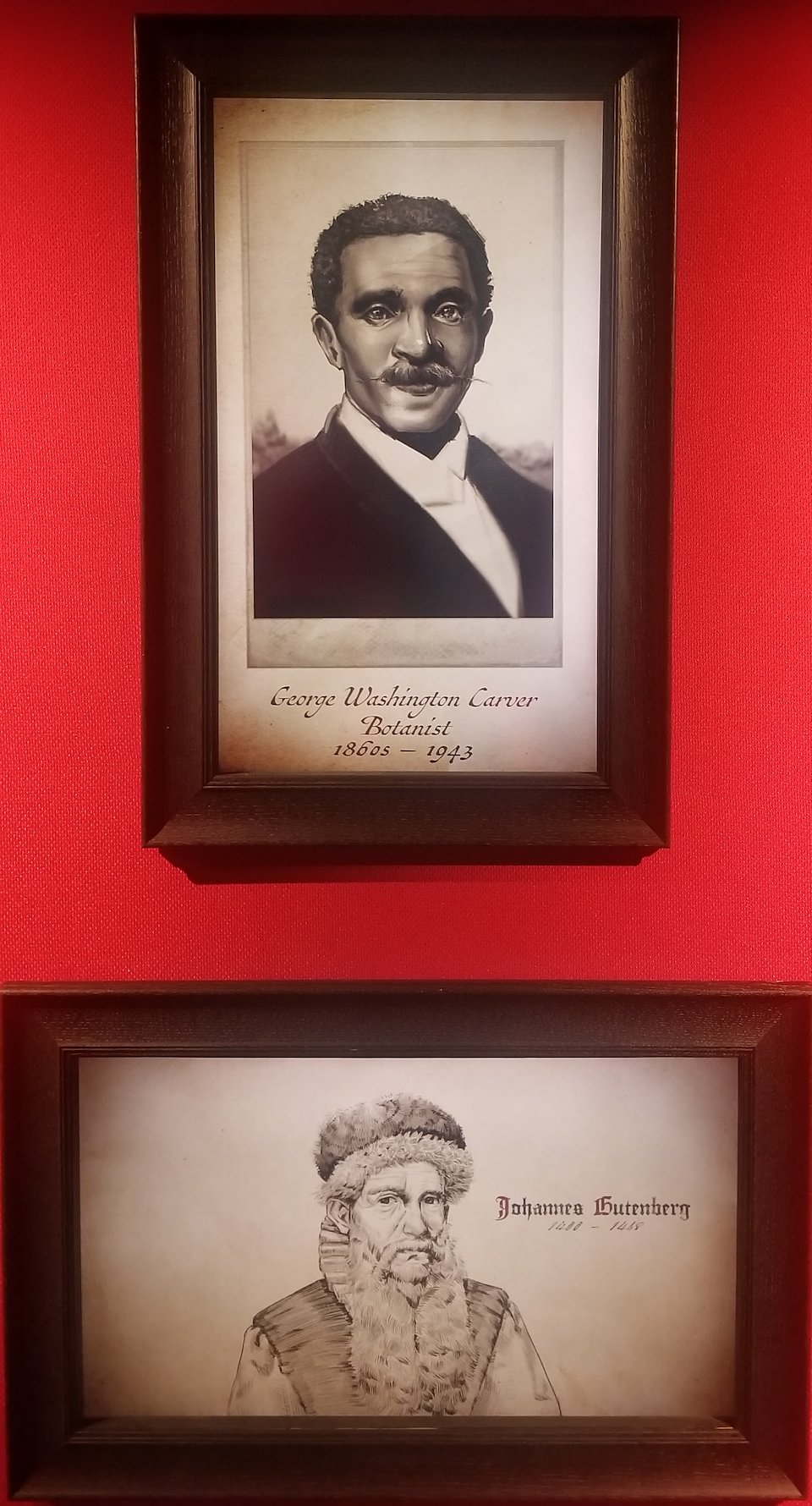 Fineshed displays of Carver and Gutenberg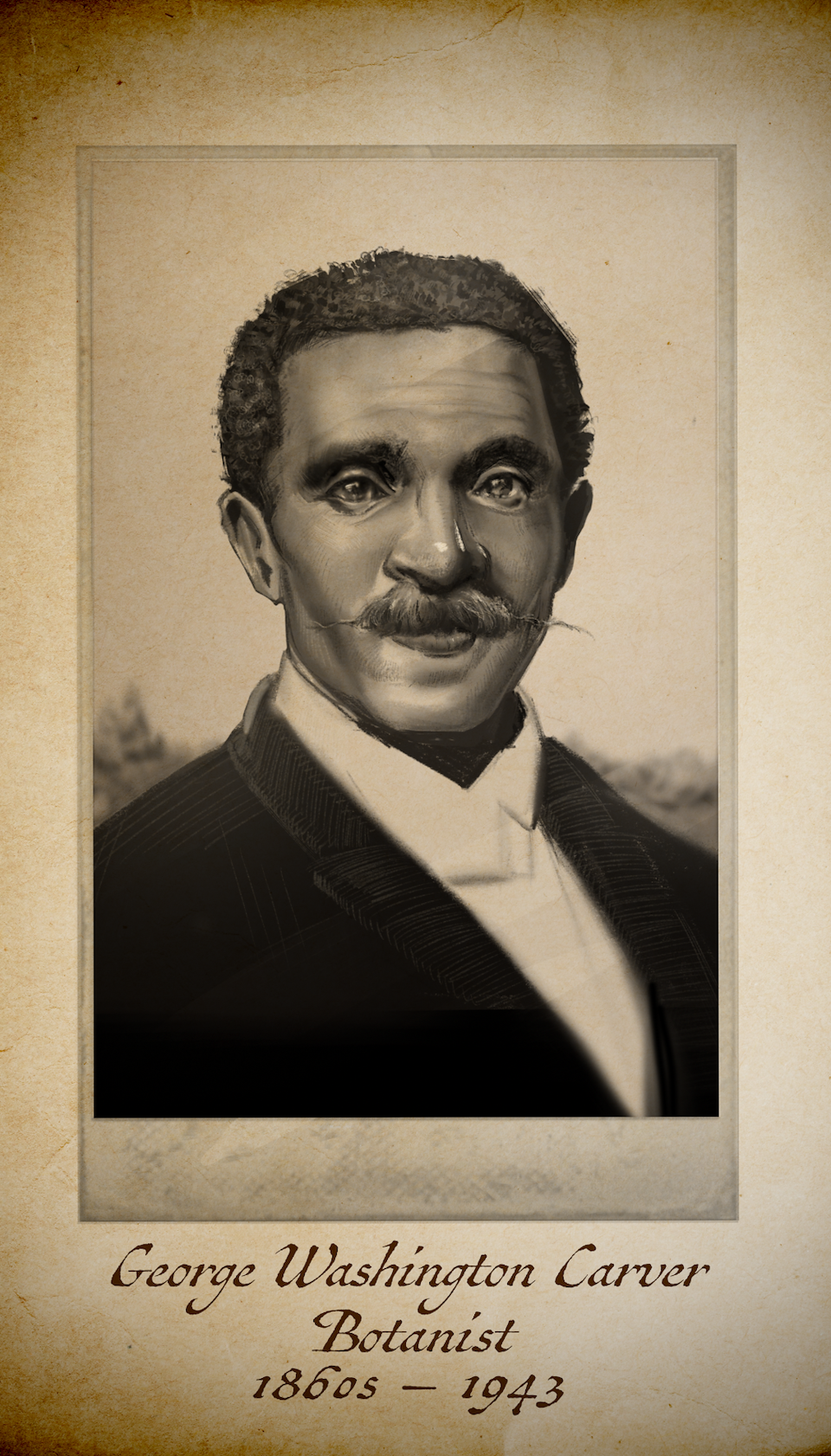 George Washington Carver
George Washington Carver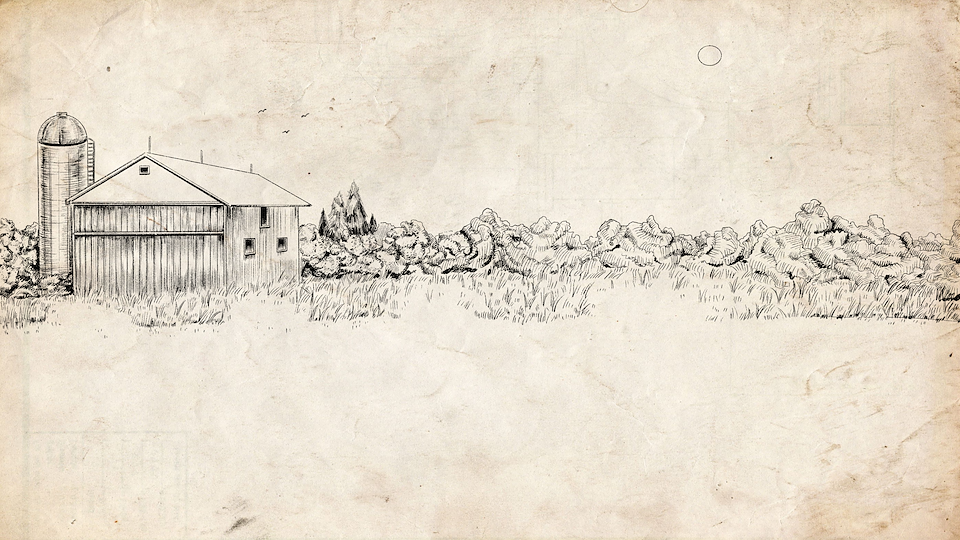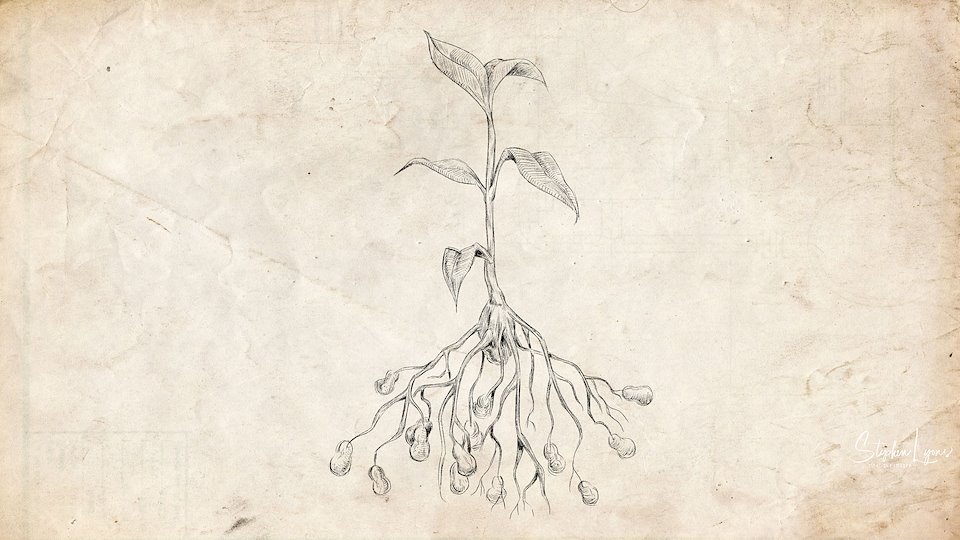 Illustration sequence Carver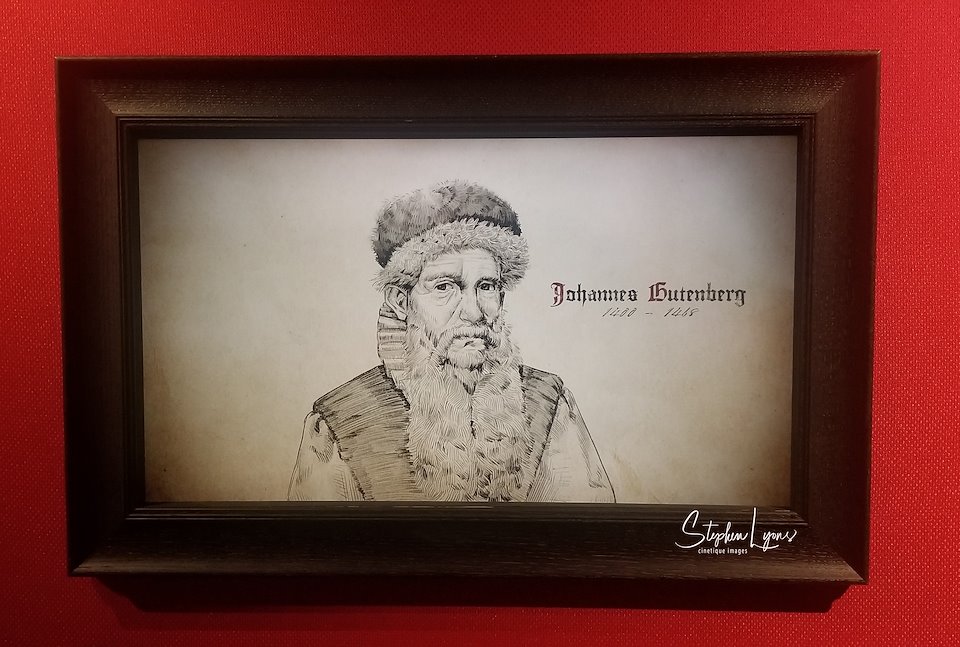 Johannes Gutenberg: The Printing Press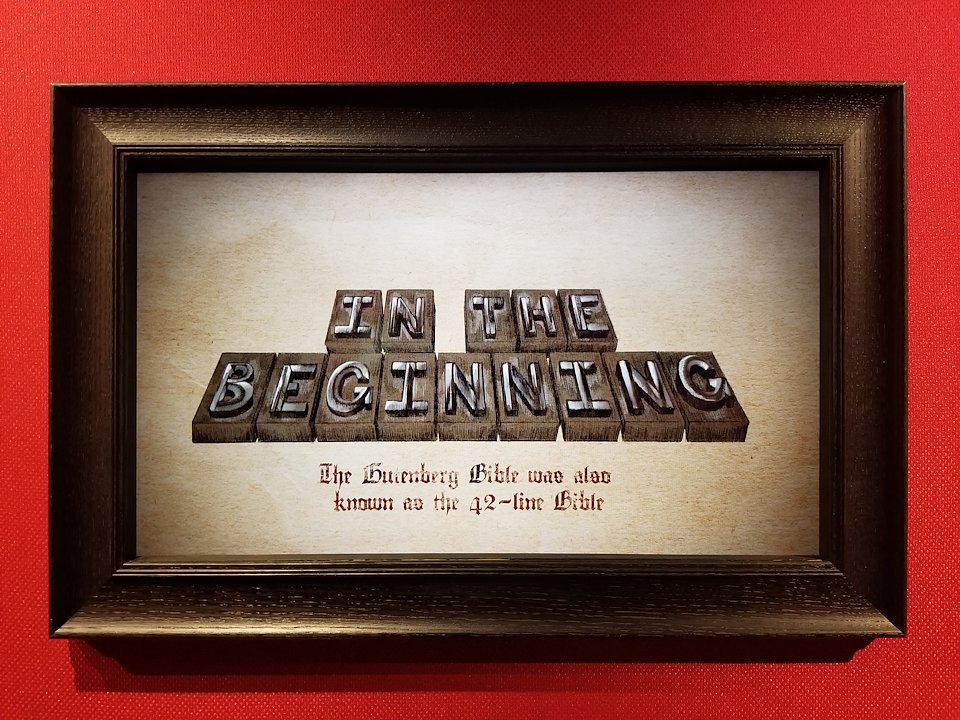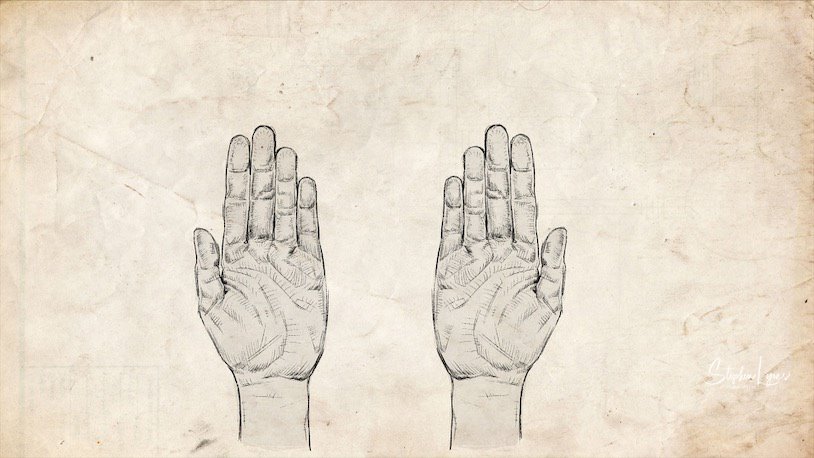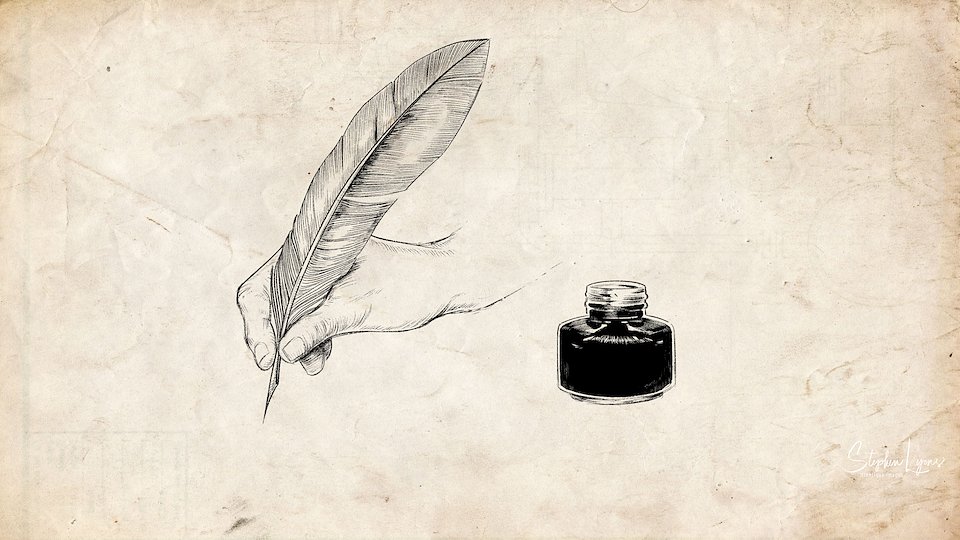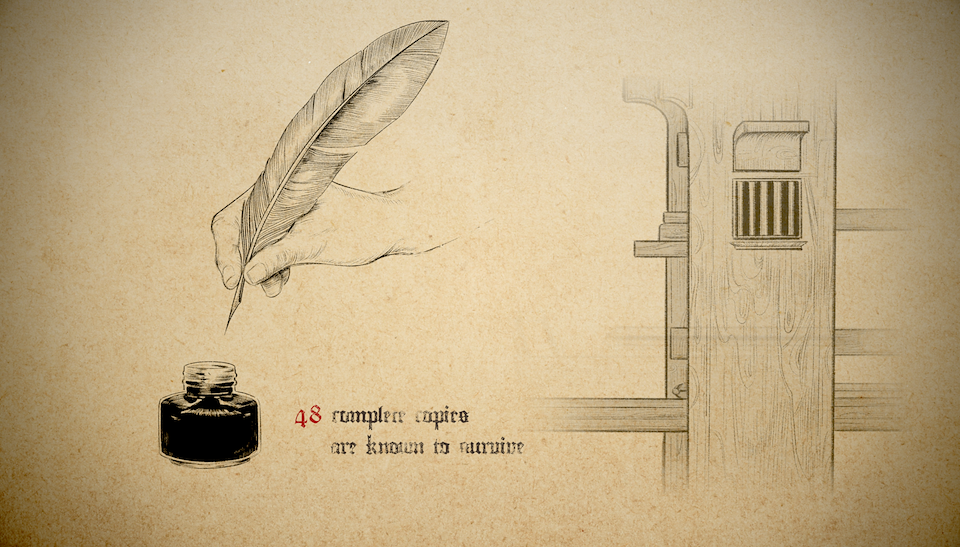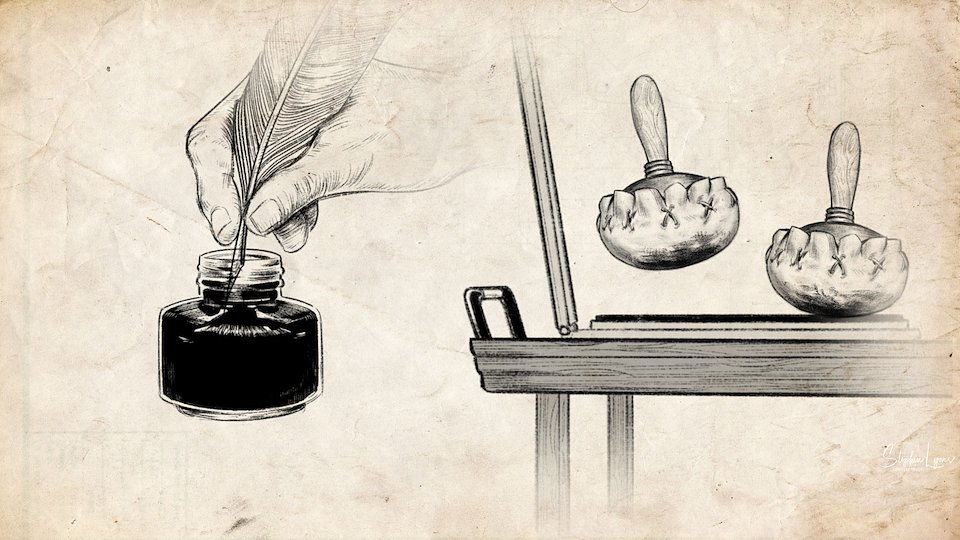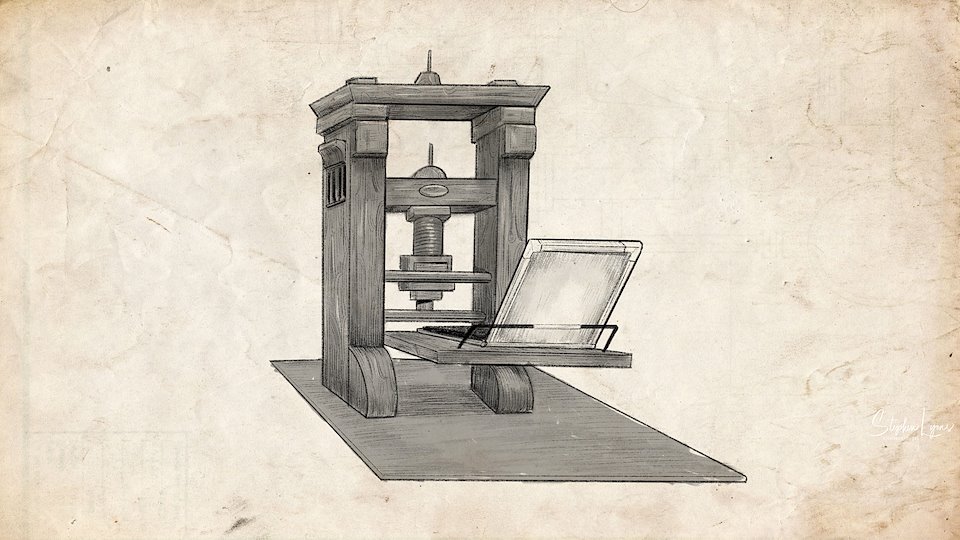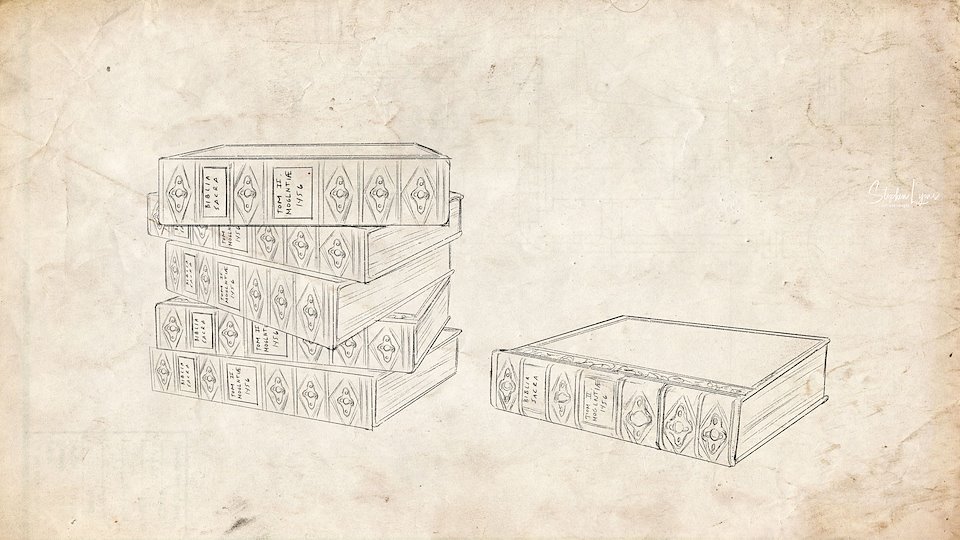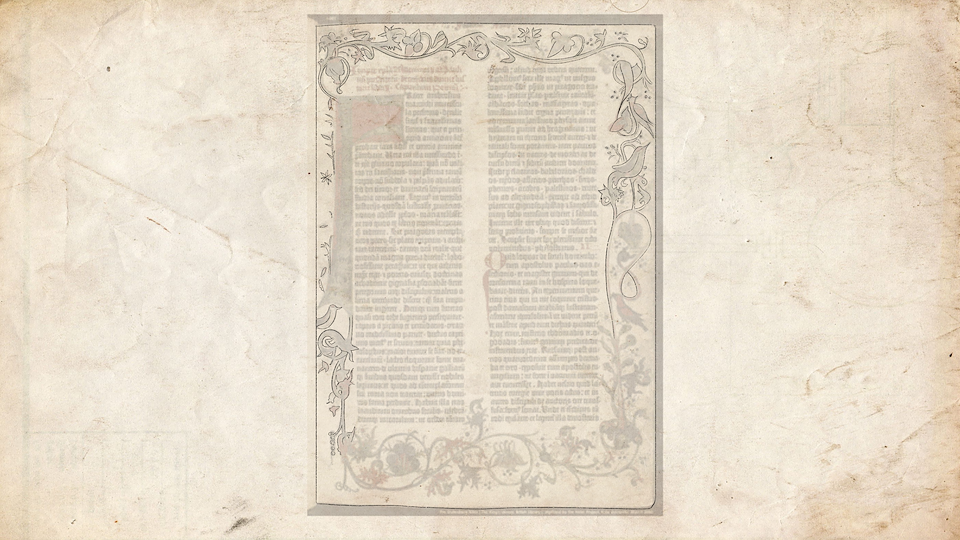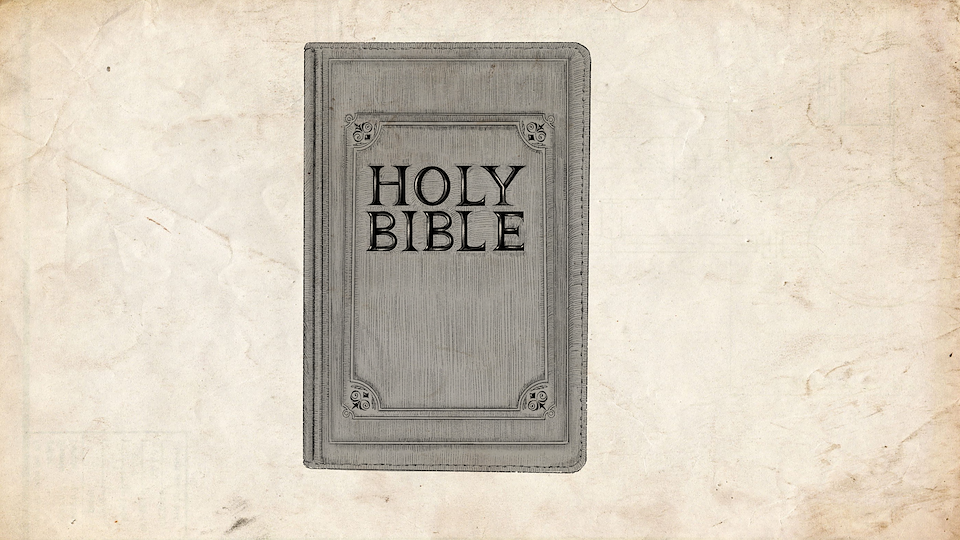 Illustration sequence Gutenberg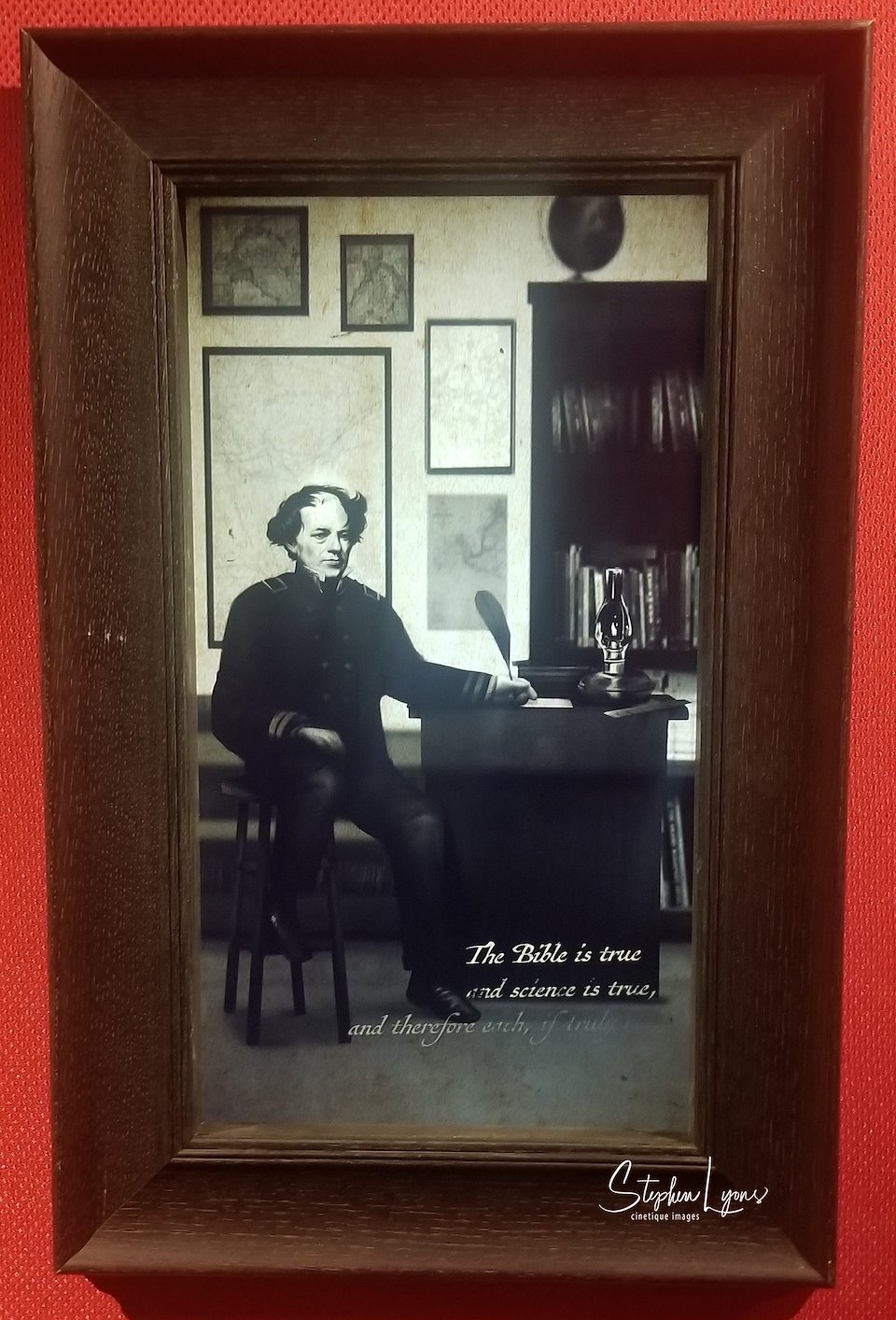 Matthew F Maury: Pathfinder of the Seas
Illustration sequence of Matthew Maury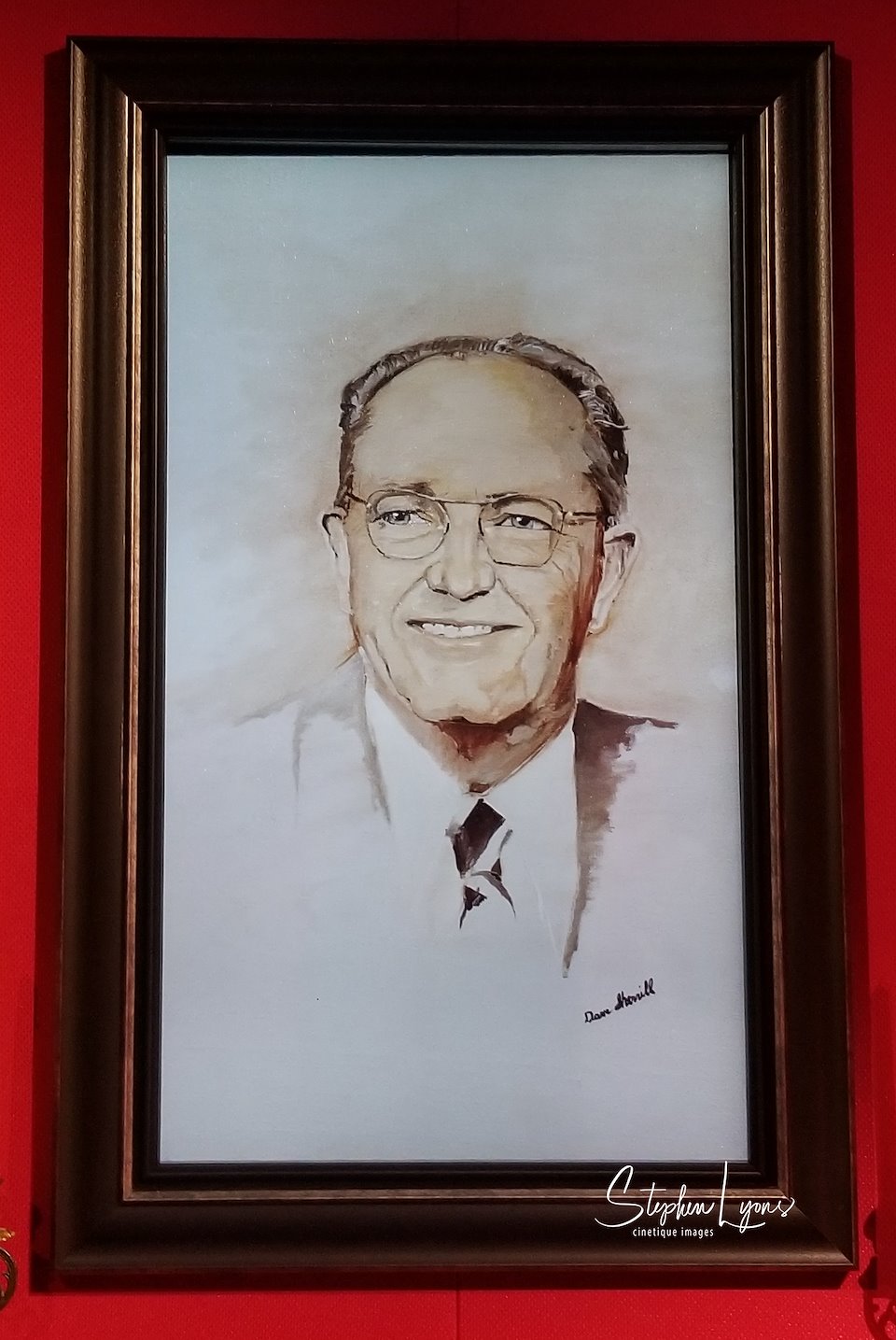 Living Illustration of ICR founder Henry Morris II (H2)
This represents the final render of several test. We found if the movement was too slight it commanded little interest, however too much expression became distracting, and created the 'uncanny valley' concept