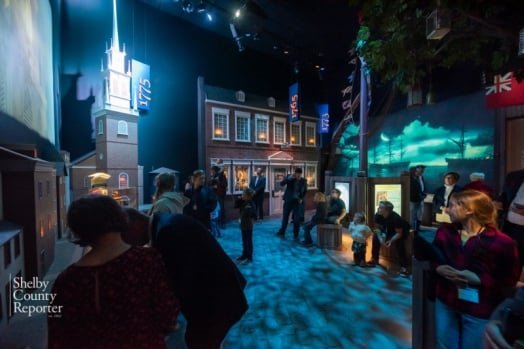 Independence Hall exhibits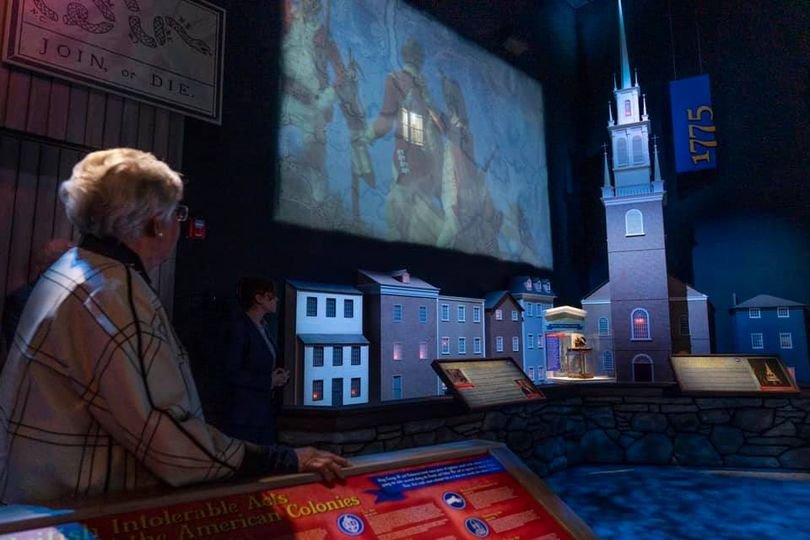 Boston's Old North - Revere exhibit details the British march on Lexington - Concord, and Paul Revere's attempt to warn Colonists before they arrive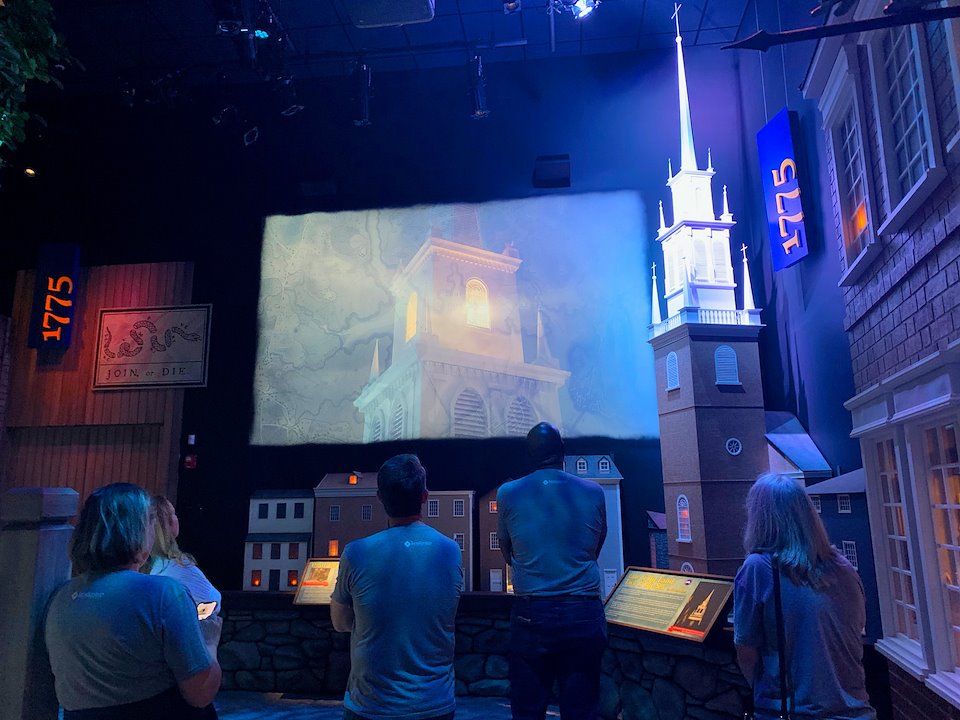 The last presentation in Independence Hall detailing the historic events of the evening April 18th 1775. This exhibit sets the stage, and transitions visitors into the theater for 'Choosing
to be an American People'. Animation of Old North is timed with the physical display of Old North, so that both illuminate in direct sync.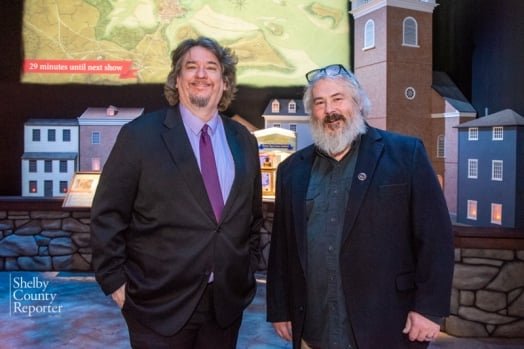 Opening day celebration with composer David Russell.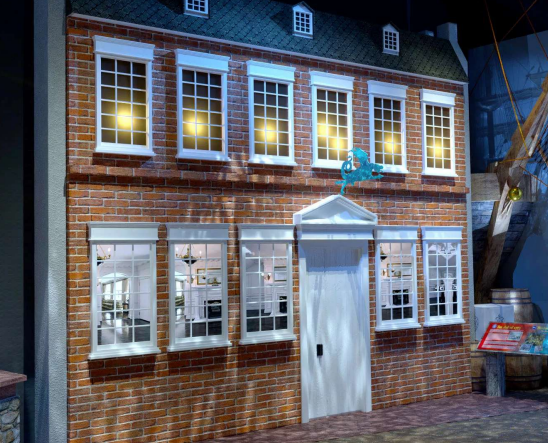 Green Dragon Tavern exhibit: Sons of Liberty are seen in the left three window, and British Regulars in the right two window. A Patriot Waitress moves seamlessly between the sides, eavesdropping on the Regulars, and informing the Sons of Liberty of their plans. Intricate timing was involved to allow the Patriot Waitress to fluidly move between panels in a fluid manner.

Scenes were shot in 8k resolution, so that select areas could be extracted to represent each individual windows in the Green Dragon Tavern display.

Green Dragon Tavern exhibit: British Regulars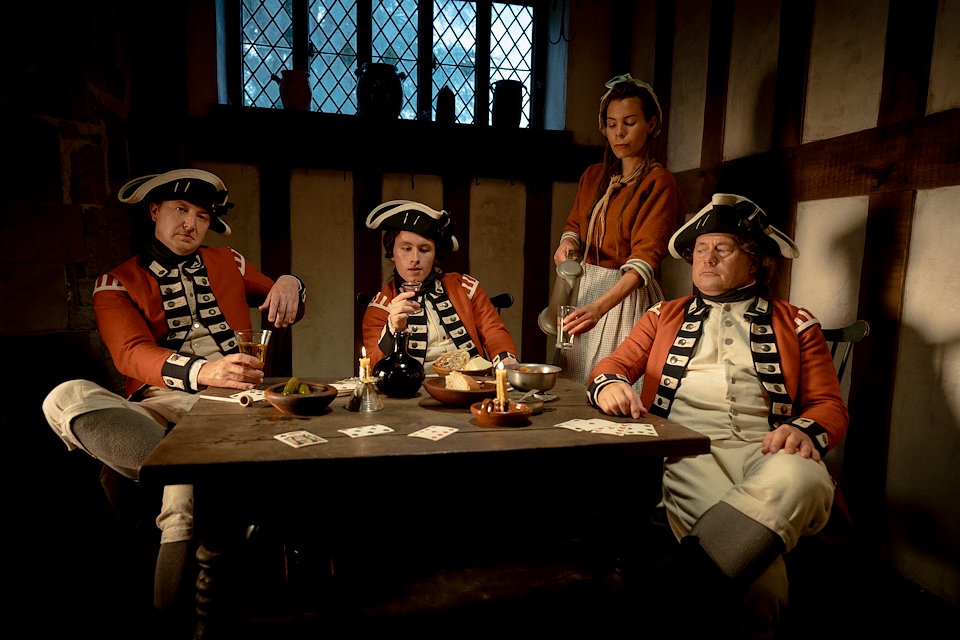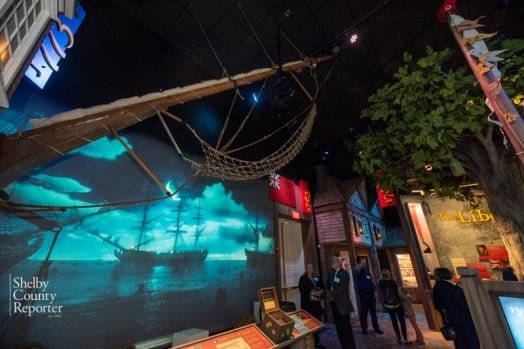 Video wall projection of the Boston Tea Party - Sarah Fulton exhibit is blended with physical set display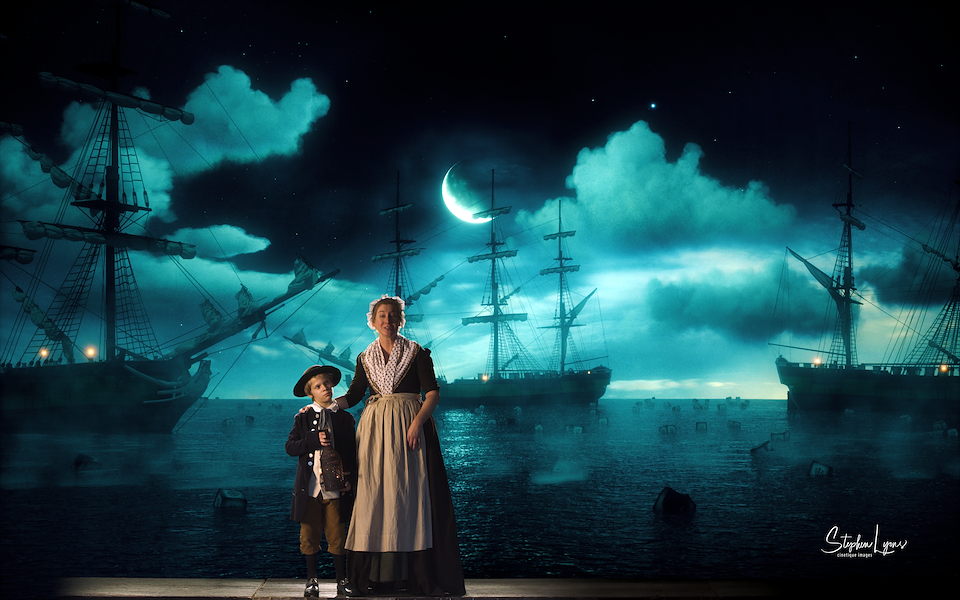 Boston Tea Party exhibit. Sarah Fulton explains the reasons for the protest of the Boston Tea Party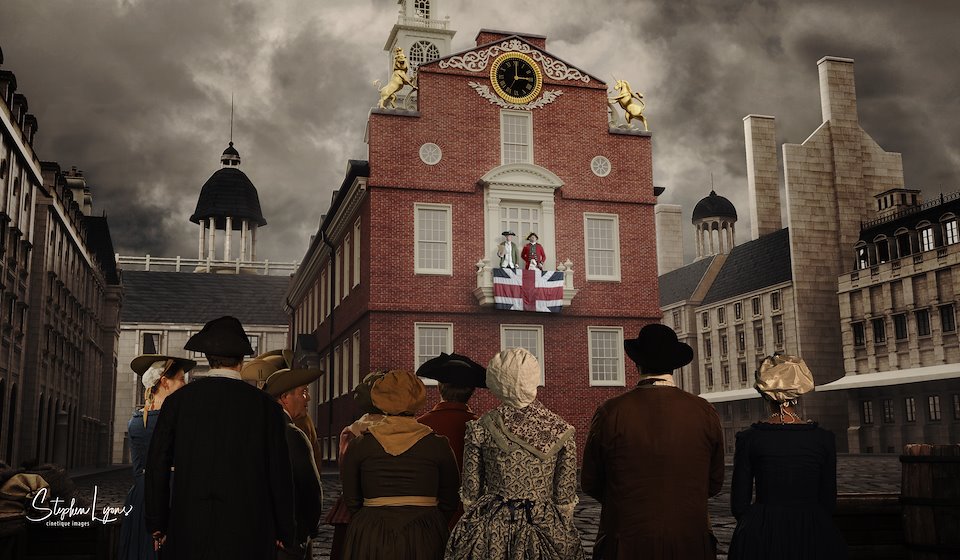 Video wall projection for The Quartering Act 1774 exhibit. This display recreates the Boston State House with the Royal Governor reading the Proclamation to an unreceptive crowd of colonists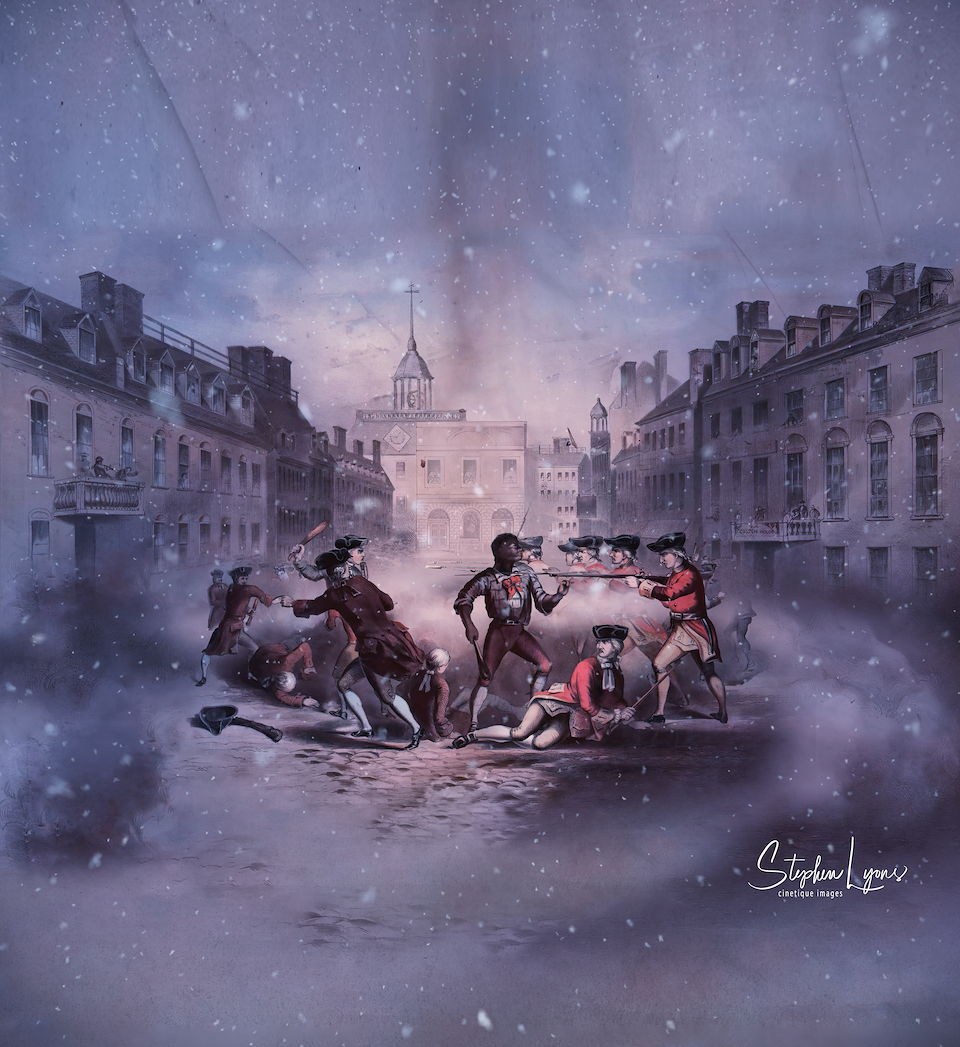 Boston Massacre exhibit. For this display, a digital file of the historic engraving was 'up-rezzed' to 8k. Digital extensions were added to the top and bottom of frame, with the center action adjusted to include movement from the characters portrayed. Layers of snow and smoke were used to reinforce the winter period in which this event occurred. The State House at the end of the street in the original version of this illustration, was replaced (exhibit is constructed as if visitors are witnessing the scene from the State House itself, so it seemed odd to represent the State House in this scene) This display ends with a quote from early American poet Phillis Wheatley, who commemorated the sacrifices of these victims.